Artificial intelligence is changing the way businesses develop marketing strategies to promote their products and services. Marketers can now accurately predict consumer behavior, make quicker decisions, and personalize the customer experience using AI marketing tools without spending a ton of money.
This has helped many startups gain competitive advantage in the market. According to Venture Harbour, 61% of marketers affirm that using AI tools is the most significant part of their data strategy.
That's why we'll discuss the top 10 AI marketing tools to help your startup grow. But first, let's understand what AI marketing tools and their benefits are.
What are AI Marketing Tools?
AI marketing tools are software that use artificial intelligence and machine learning to analyze market trends and data to help companies create more impactful marketing campaigns. With AI marketing tools, startups can acquire competitor intelligence and get data and actionable insights to implement innovative marketing strategies to connect better with their target audience.
These artificial intelligence tools help startups make sense of large bodies of data in real-time to make informed data-backed decisions. You can also automate monotonous and difficult tasks.
So what are the top reasons to use artificial intelligence in your marketing?
Benefits of using AI in Digital Marketing
Businesses are using AI to improve customer experience. From influencer marketing to lead generation, content creation, social media marketing, and search engine optimization, artificial intelligence is helping startups create more effective marketing campaigns. Here are some of the reasons you should give AI marketing a try.
Tasks automation
Imagine running ads and having like 100s of queries about your software or service. How about having to search the internet for metrics from your competitor's ad campaigns. These tasks are time-consuming for you.
AI marketing tools can help you automate these repetitive tasks, get accurate data, create personalized messaging, and build a community of loyal customers.
Time- and money-saving
Every business wants to save costs while implementing growth strategies in a fraction of the time. And artificial intelligence holds such opportunities for startup founders to scale while implementing marketing strategies at scale. Using AI tools helps your startup execute strategies with more accuracy without having to hire so many hands. And since they automate tasks, you'll get things done in less time.
Better decision-making
Many startups suffer from making the wrong decisions. Imagine being able to target the right keywords to rank your articles, knowing the exact messaging (for emails, social media posts, landing page copy, etc.) that'll resonate with your audience, or having an idea of the products your customers are more interested in – welcome to the world of artificial intelligence! AI marketing tools give you the power to make smarter business decisions and create customized marketing strategies for your target market.
Increased Return on Investment
When you have the tools to automate human tasks at a fraction of the cost and make faster, smarter, and data-driven decisions, you'll make larger returns on investment.
How to Use Artificial Intelligence in Digital Marketing
The essence of digital marketing is to create meaningful, personal relationships with audiences and improve customer experience. To that end, artificial intelligence is mostly used in marketing to create more targeted and personalized content based on what's working for competitor brands.
Content generation and creation
Content is at the core of digital marketing. However, creating content, whether social media posts, blog posts, emails, etc., can be very tasking and time-consuming. AI marketing software can help you get insights to overcome writer's block, create targeted impactful content that'll resonate with your audience in speed time, and distribute your content pieces.
Chatbots
For many startups, Chatbots have become the first point of contact between their brand and their customers or prospects. AI chatbots are customer service tools that help improve customer experience by answering FAQs and other customer queries on your social media pages and websites. They also gather important data that'll be used to grow your startup. Their efficiency as marketing tools lies in their ability to nurture, qualify, and move leads through sales funnels.
Interested in accessing more tips from InnMind? Sign up to our email newsletter by filling out the form below.
The 10 Best AI Marketing Tools to Grow your Startup In 2022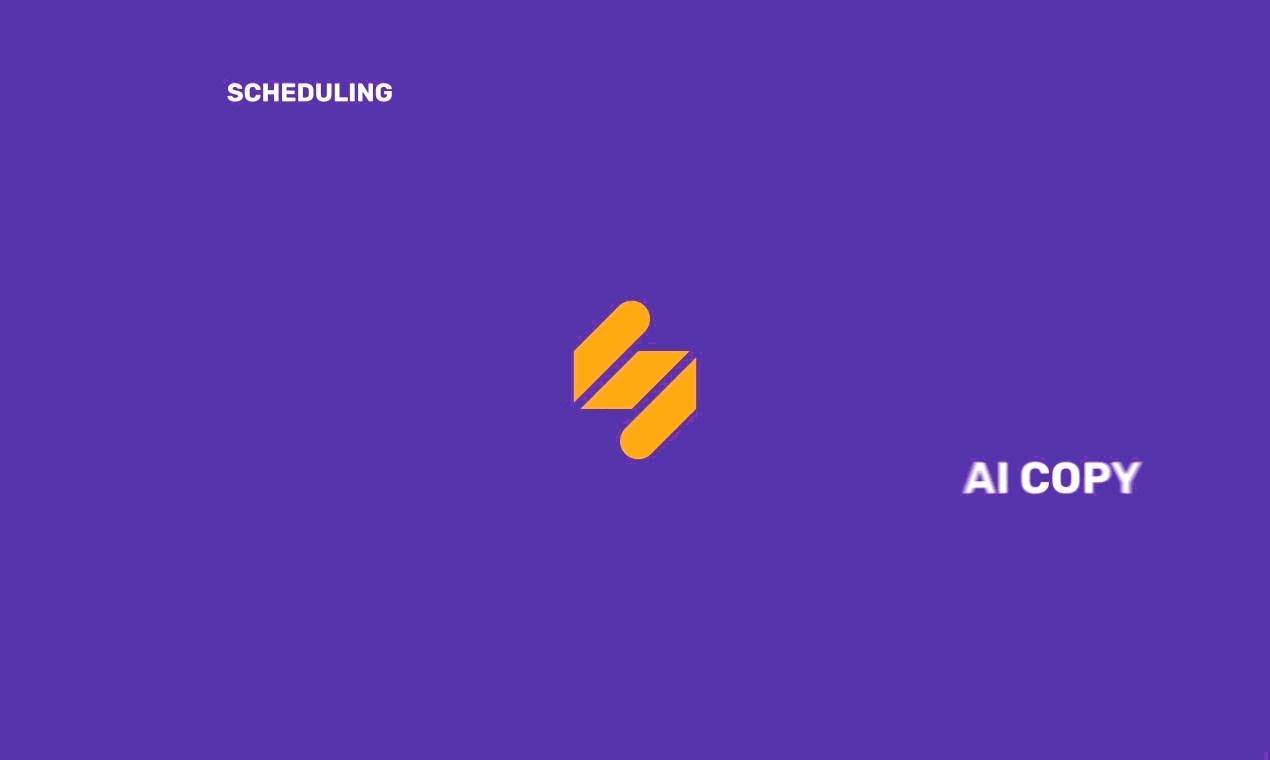 Background
One thing as important as the marketing strategies you implement is the creatives you use. That's why design software such as Canva and platforms like Unsplash exist. How about a suite of tools driven by artificial intelligence helping you with creating videos, social media posts, blog content, and other marketing copy?
Services
Simplified is an AI marketing software that helps you design, make videos and animations, write copy, and share on social media. Rather than getting a bunch of tools to help you with content creation and designs, Simplified is a suite where you can access all these tools in one place. It's the first marketing design software that uses machine learning. And you don't need to have any design skills – it can generate hundreds of ready-to-post content pieces (like social media posts) from one. You can write emails, long-form content, ad headlines, body copy, etc., with this tool.
Cost
Free | Small teams: $12/month | Business: $24/month | Growth: $99/month
Background
Search engine optimization is an effective inbound marketing strategy for getting more leads for your startup. However, writing content that'll rank on Google (and other search engines) and is beneficial to humans is difficult. You need to know the exact keywords you're targeting and the keyword density to ensure your article rank. That's where Surfer SEO helps.
Services
Surfer SEO is an AI-powered marketing tool for optimizing content (blog posts) to rank on search engines. It analyses the top-ranking content on the SERP (search engine results page) using 500+ metrics and provides you with actionable insights to outrank them. The AI content writing tool pulls up a list of keywords to target, the keyword density, headers, content length, and structure.
Cost
Basic: $49 | Pro: $99 | Business: $199
Background
Have you got several products and are not sure which of them your site's visitors are most interested in? Personalize will help you get insights into your prospects' and customers' interests.
Services
Personalize is an AI tool that shows you the top three products each of your contacts is mostly interested in. It tracks your audience's digital footprint and gives you insights and real-time data on their recent activities. This will enable you to craft the right, personalized messaging for them. Your marketing campaigns will be more impactful, yield increased conversions, and increase your customer lifetime value.
Cost
Free | Light: $69 | Plus: $119 | Premium: $219
Background
What's the point of sending marketing emails and ending up in the spam folder? Many marketers and startup founders struggle with email deliverability, and that's why Seventh Sense was built.
Services
Seventh Sense is an AI marketing tool that enhances email deliverability. If you send out hundreds or thousands of emails weekly, you'll know the importance of having a healthy sending score. The AI email marketing tool also helps you know the best times to send emails to your list based on recipients' behavior in engaging with your emails. These insights increase your chances of getting higher open rates from your email marketing campaigns. The tool only works with HubSpot and Marketo.
Cost
HubSpot – Business: $80/month, Enterprise: Custom quote | Marketo – Business: $450/month, Enterprise: Custom quote
Background
And at the core of every digital marketing campaign is creating marketing copy and content – whether it's email marketing, social media marketing, search marketing, etc. That means getting your message right and passing it across to your target audience with clarity is essential to improving your response rate. This is why you need Grammarly.
Services
Grammarly is an AI marketing tool that works as a spell checker, proofreader, and much more. It helps you craft and deliver your message with efficiency so it's easy to read, understand, and more effective. The AI writing assistant checks your texts for spelling and grammar errors and proffers corrections. It also makes your writing more impactful by making your texts clearer.
The AI content marketing tool also allows you write in your desired style and tone of voice and set goals for your message to suggest more powerful and effective words. You can use it to write emails, blog posts, social media posts, and whatnot.
Cost
Free | Business & Premium: Custom quote
Background
Have you wondered how many customers and clients you could be losing daily because of a button that's not working or an unclear call-to-action? Imagine how many customers you'd retain if you were able to study your customer journey to know what they're interested in and what turns them off. Fullstory puts the superpower in your hands.
Services
Fullstory is an intelligence tool that tracks each site visitor to help startups make smarter business decisions. With Fullstory, you monitor each customer and know which page they visit and the other pages they transition to. The intuitive AI marketing tool helps you know how long each customer spends on your site and lets you see a live action of what your users click and struggle with. If you want to create better customer experiences for your startup, check Fullstory out.
Cost
Custom quote
Background
Brands are hit up with lots of messages inquiring about their products and services. For a startup with few employees, it may be difficult responding to these inquiries in a timely fashion. How about a marketing assistant to automate answering the common questions your prospects (and customers) have as soon as possible? Chatfuel automates this.
Services
Chatfuel is a no-code AI chatbot that helps you automate boring tasks like answering the same questions 1,000 times – it acts as the interface between your business and your customers. The good thing about the tool is that it's unlike other chatbots on the internet. Chatfuel allows you build your AI chatbot using the drag and drop feature and inject some personality to your digital customer service.
The platform is an official partner of Meta and they can automate your marketing and support messaging on social media and your website. It doesn't only respond to customer queries, it also helps qualify and connect warm leads with sales reps – win-win for everyone. Customer support is a big deal for customers, don't get bad reviews because you're leaving your customers waiting for your response.
Cost
Free | Entrepreneur: $14 | Startup: $24 | Small Business: $59 | Enterprise: Custom quote
Background
Headline writing is an art form, according to Jennifer Lee. Also, the marketing genius, David Ogilvy, said, "On the average, five times as many people read the headline as read the body copy. When you have written your headline, you have spent eighty cents out of your dollar."
That's how valuable headlines are. So how do you master the art of headline writing, hooking, and attracting your readers to your body copy? You don't have to because Phrasee can help with that.
Services
Phrasee is an innovative SaaS marketing tool that uses artificial intelligence and machine learning to write persuasive headlines and subject lines that sound human. The AI tool creates variants of headlines that align with your brand's voice to increase your open rates and micro conversions. You can use the tool to create headline copy for your Facebook and Instagram posts, emails, and push notifications.
Cost
Custom quote
Background
Many marketers and startup founders are left with large bodies of data without knowing how to make sense of them to make data-backed business decisions. Could there be a better help than artificial intelligence?
Services
Albert AI is a digital advertising artificial intelligence tool for optimizing marketing campaigns. The tool analyzes data across your brand's social media pages and paid advertising platforms to create optimized, personalized marketing for your audience.
With Albert AI, you can test your campaigns and tweak them to be more impactful and build more human connections with your target audience. The self-learning tool will help you develop more effective marketing strategies to convert more customers for your startup.
Cost
Custom quote
Background
Many marketers, startup founders, and copywriters stare at blank screens, struggling with creating content and writing ad copy due to writer's block. How about a tool that can draft copy for you five times faster? Jasper AI to the rescue!
Services
While Surfer SEO helps you with actionable insights to rank your content, Jasper AI automates the writing process. The good thing is that it doesn't only write SEO-optimized content, it also writes other marketing copy like ad copy, emails, etc. There are varieties of templates you can choose from to make your copy more persuasive – AIDA, PAS, features to benefits, and so on. The AI marketing tool has been developed to write naturally like a human. The contents it creates are plagiarism-free. You can also choose your desired writing style and tone of voice.
Cost
Starter: $29/month | Boss Mode: $59/month
Final Thoughts
Leveraging the data that artificial intelligence provides is a great way to implement targeted strategies and quickly grow your startup.
But what's more interesting than using AI tools is networking with other startup founders and investors that can help you grow your business. At InnMind, we provide you access to the community, tools, and potential capital to grow your startup. You can access this opportunity by creating a free InnMind account today.
Read more from InnMind