In the blockchain and crypto industry, there are many hurdles to face, many of which are new and challenging. It is easy to get swept away by all the noise and difficulty if you have a startup looking for fundraising. It is important to find the right VC investor for your funding needs.
A good startup needs a good VC…
And that is where InnMind helps, being the largest community of web3 startups and crypto investors, facilitating multimillion-worth deals by connecting promising web3 startups with the network of 100+ crypto venture capital firms.
Fundraising in crypto has its own specifics:
on a bull market, it is overwhelmed with money, newborn "crypto VCs" appear every week, and it's hard for a founder to choose what investors to accept on captable;
on a bear market, during crypto winter, the situation is the opposite: while top crypto VC funds dramatically slow down investments, smaller venture firms, and newbies often disappear from the investments scene. What is especially frustrating is: many of them don't even support the portfolio companies, providing no value to the projects they invested in while the market was good.
We made a list of the top crypto VC firms that have gained a good reputation and could bring not only cash but also added value to your project. All of them are proactive members of InnMind VC network and our deal-sharing activities, where they seek for the most promising web3 startups to invest in.

Founded in 2019, Moonrock Capital was first developed by Simon Dedic and has since expanded into a highly-qualified team of people including Dennis Schoner and Pascal Trebin. They specialize in many areas including crypto-economic research, marketing, and project management. Their stellar portfolio comprises  such projects as Utrust, Terra Virtua and Ramp Defi and also works with incubation projects for startups like Polkamon. One of their highlight partnerships was the incubation and support of Polkastarter which became a model for decentralized fundraising.
Moonrock is a good choice for those looking for growth strategies for an early-stage project.

For many VCs, it's all about the money. However, some VCs really understand the value of a project with great foundations and their ambitions to create a Web3 experience. This is what Cryptomeria Capital is all about. They have a strict focus on finding crypto startups that wish to excel in a new frontier. They search for extraordinary founders to help them deliver on their dreams.
Part of their investment portfolio includes Symmetry, Parsiq, Defi Land, and Cyclos. They specialize in early-stage investing and help startups gain access to their extensive network of partners. Cryptomeria is a fantastic choice for startup leaders that have a passion to succeed.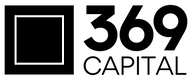 Although probably the newest crypto VC fund to make this list, there are plenty of attributes that show 369 Capital is a great quality VC to work with. Created by Jonathan Habhitch ex-managing partner at Moonrock Capital, his newest VC firm has a similar portfolio and provides a great opportunity for new crypto startups that are looking for more investment-focused solutions.
Any crypto and web3 project that is looking for a more streamlined investment approach could find 369 Capital a good choice for them.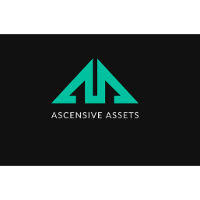 For those that may have a broader reach than just "crypto", a VC investment firm like Ascensive Assets is certainly one to consider.
A private investment firm from South Korea, Ascensive Assets is a small-team powerhouse, raising over USD 150m in a short space of time.
They can help with a multitude of activities, such as fundraising, financial planning, and value-investing to help projects get the attention and money they need to jump ahead in the digital asset space.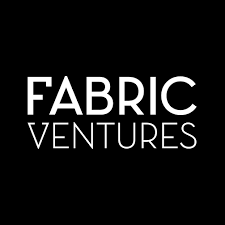 One of the most long-standing venture capital firms on this list, Fabric VC dates back as far as 2021 . They offer a wide variety of investing with both token and non-token-related startups.
Their portfolio is stacked with companies like Nansen, Yield Guild Games, 1inch Network, The Graph, Coinbase, Messari, Polkadot, Decentraland, and many more successful companies in this space. They have one of the most impressive portfolios and are known to have lots of success in the work they do.
This is a good choice if you have a crypto project ready to go and a water-tight plan of action.
Founded in 2017, Waterdrip Capital is a China-based blockchain capital firm that is dedicated to connecting the current financial world with the forward-thinking ecosystem of the web3 and crypto world.
They have an impressive portfolio containing some big hitters such as Polkadot and Cosmos protocols, in addition to niche markets with NFTs like Bondly. Although their portfolio is diverse, their strategy is laser-focused by only investing in projects they feel have the highest potential.
If your startup has a clear mission and vision of helping to expand the overall ecosystem of blockchain, then Lucidblue Ventures is worth checking on. They specialize in a complete A-Z venture-building system and are committed to long-term investing.
Some of LucidBlue's portfolio companies include Kusama, Metaverse AI, and Izumi Finance. The fund has a strong focus on fundamental web3 infrastructure projects.
This VC firm is specific to founders with origins in the United States and Israel, The firm itself is located in San-Francisco and focuses on growth strategies for emerging companies, with special interest for NFT and Metaverse sector.
Another firm that focuses on a complete offering for early startups, X21 wishes to have full control over how their partners can achieve the greatest success. As a result, X21 offers investments, incubation, advisory, and networking opportunities which enables a project to grow faster as it is only their development criteria that needs to be fulfilled.
This is a great option for those that want a comprehensive VC firm and those who may need help with internal growth before a public launch.
Another niche venture capital firm, Cointellegence Fund focuses almost exclusively on blockchain-based gaming projects. With many gaming startups already in their investor portfolio like Moonray and Rebel Bots, Cointellgence Fund provides the right formula for early-stage investing with all the relevant needed tools.
As you can imagine, Cointellegence Fund is a good consideration for any project focusing on gaming. And it's founder and Managing Partner On Yavin has a very high-level reputation in the crypto industry.
With a completely different investment approach, FishDAO is actually a community DAO investment vehicle, also often called a "crypto-pool".
FishDAO has a relatively small average ticket size, which makes them a good fit for projects that need little funding. In cases when some promising crypto projects are left under the radar and need extra help with marketing and KOL strategy, FishDAO is a perfect choice for that small fry looking to make it big.
A heavyweight VC with well-rounded services. Vendetta Capital offers a trio of mainstream services including investing, marketing, and strategic advice for startups.
They have a long portfolio list of over 80 startups from different verticals. One of their main strengths is helping to lead projects and accelerate novel solutions to overcome issues with scalability, privacy, and interoperability. Vendetta is a great option for crypto startups that require incubation support on early stages.
With a sharp focus on funding passionate founders, Morningstar Ventures has a highly reputable and well-equipped crypto venture capital firm.
They look for strong, talented and goal-driven teams that are building game-changing products and future unicorns.
Morningstar has a good portfolio with projects like Elrond, Polkastarter, and equity partnerships like Unstoppable Domains and XDeFi Wallet. It is a great venture capital pick for founders and teams that really have the drive to succeed.
Focused on projects with lasting impacts, Rarestone is a blockchain VC that offers support on multiple levels. Along with many other venture investors on this list, Rarestone seeks to help with tri-fold solutions through investing, incubation, and exposure.
The major difference between Rarestone and other funds is their rigorous project selection process.
Rarestone's impressive portfolio includes Mask, API3, Compass Mining, Composable and many more. Many of their advisors have worked with Goldman Sachs, Coinbase, HASHR8, and other reputable companies. This is a great option for those that know they can succeed and have a robust project that is looking for long-term success.
Mangus Capital focuses on the value of startups' ideas and plans and helps to transform them into successes within the global digital economy.
Magnus has backed over 200 projects, including MahaDAO, TrustSwap, and DAO Maker. They also offer comprehensive assistance with not only venture capital funding, incubation, and networking like many of the other "suite" funds, but also education, which helps to build a team with all the necessary components needed to take on the real digital asset world.
This is a fantastic choice for those founders who have a solid project but need some practical assistance to kick it off the ground.
With a focus on emerging ecosystems, TRG Capital is poised to fund and assist companies with their success in the Web3 and blockchain industry. TRGC invests exclusively in liquid digital assets and cryptocurrencies while also supporting ambitious teams that have the vision to change the global financial world and system.
TRGC has an impressive portfolio which includes Polkadot, Kava, Akash, and Ava Labs.
This is an excellent choice for projects in crypto-finance and complementing verticals, that want to work with a VC fund that shares the same vision.
17. A195 Capital
Providing funding for digital asset startups around the world, A195 Capital helps primarily with early-stage blockchain fundraising. One aspect of this fund is that they understand the importance of game theory and computer science that has helped shape the financial world and focus on this as a basis for their mission and vision.
Many of A195's partners have been very successful and have become household names in the crypto and blockchain industry: Chainlink, Polkadot, Compound, ICON, Frax, and Web3API.
This is a good venture partner for projects that need technical support within the blockchain space.
UPD: The Best Crypto VC Firms according to startup Founders' Feedback 👇
There are a lot of crypto VC players on the market: well-established ones and newcomers, and the number continues growing despite market conditions. But there are just a few that stay aside as very special VC partners, and one of them is Arcanum Ventures, a crypto VC fund we simply can't miss recommending.  
Arcanum team is a perfect combination of web3 expertise and crypto flexibility with traditional ethics and professionalism, aka «venture capital with human touch». They're the ones that are not running for fast exits and hide behind the numbers: they truly like startups and respect founders, providing clear feedback and being transparent in decision-making.
Many startups from InnMind learned, that you can't expect light-minded decision after a 15 mins call: Arcanum does their due-diligence on a deep level. But once they decide to invest, you can expect true «smart money» with care, attention and support for portfolio companies. That's so rare in nowadays and can't be overestimated.
Infinity Ventures Crypto (IVC) is a globally focused venture capital fund from Asia (Taipei), investing in early-stage crypto projects in DeFi, GameFi and Web3 verticals. No equity, pure token investments.
Their investment portfolio includes Zebec Protocol, Thala Labs, Tribe3, PireFi, Blocklords, Esports Players League (ESPL), Bware Labs, CrowdPad, Walken and many other cool projects.
IVC has very solid backers, such as: Animoca Brands, Digital Currency Group and Circle. It is a great match for crypto-savvy founders who need a strong investment partner with  extensive network, good reputation and industry expertise.
An experienced China-based crypto VC, working since 2018. Chainfir Capital defined investment priorities as high quality projects in DeFi, GameFi, NFT, Metaverse and Web3 sectors, as well as Polkadot ecosystem specifically.
Among noticeable portfolio projects they have Supernova, Casper, Algodex and zkTube Labs, along with many others. Chainfir Capital is very active investor, that didn't slow down startup scouting activities even on a bear market. They are a great fit for early-stage crypto projects that need support in marketing and KOLs outreach, as well as strong network in the Asian market.
Conclusion
Although finding relevant venture capital in the crypto industry can be challenging, it can also be rewarding when you finally find the right one that matches your project's vision and goals.
In the InnMind VC network, there is much to choose from depending on what you're looking for. Whether you need a complete end-to-end solution with early-stage funding, incubation, and networking, or something more streamlined with just investment. Some of our blockchain capital partners prefer to stay away from the crowded community routines, but always take a chance to participate in our famous pitching sessions.
And if you find this list of 18 crypto VC funds to be too small, you can check download The Ultimate List of 170+ Crypto Venture Capital Firms here. It's free!
It is our goal to help early-stage web3 companies get through the challenges of their initial launch, from the pre-seed stage to series A funding and further scaling. And with the right match, we believe you can achieve this goal. Don't wait, register today for free!
Read also: