Last updated on January 23, 2021
Fundraising is a pain for every startup founder. Understanding the due-diligence process and preparing for it in advance will significantly help you in your fundraising journey and decrease the time to money for your startup!
But before digging into this topic, we invite you to subscribe to our newsletter and get weekly insights on startup development and growth in your mailbox!
What is business due-diligence
Business due-diligence (shortly called "DD") is commonly associated with business audit. In practice it's an examination of a company from every angle at the end of the financial year, before an important contract is signed or prior to attracting investors' capital, M&A event, etc.
DD for different purposes has different structure as well as due diligence for operating companies and the one for businesses at MVP stage. The standard execution can be divided in such areas as e.g. financial audit, product audit, management audit. It's always quite a time-consuming process which commonly includes analysis of all operations of the company, and can last for months. Therefore, the founders and management team have to be well prepared and consider dedicating enough time and resources for the DD process.
Due-diligence of tech startups
When it comes to startups due-diligence, especially for an early or pre-revenue stage, the process looks quite different. It's still an analysis of the company, still a kind of audit. But it's no use examining financial reports – in most cases they don't yet exist. The main question of the classic DD is "Is everything in this business legal and clear?"; in its turn the main question of the start-up DD is "Will it potentially work & generate revenue?"
The startup due-diligence is a kind of a form that has to be filled. The questions in the form are generally divided into common 4 parts:
team diligence,
market diligence,
product/technology diligence,
financial diligence.
The DD of some startups (e.g. high-tech ones) could contain specific questions that differ on an ad-hoc basis and are very dependent on the startup's stage, sector, business model and other aspects.
Wait! Before we go further, we prepared a free due diligence checklist template for you. It includes all the most important questions venture investors will ask during the due diligence procedure. With this check-list you will get better prepared for negotiations with investors and save a lot of time (and even money) during fundraising.  
What VC investors think about startup due-diligence?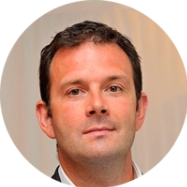 While preparing this guide, we asked active venture investors from Europe, Israeli and US about what do they think to be the most important in the process of startups' due-diligence for the funding round, and here are their answers:
"From the perspective of The Untitled Ventures and the stage of business focus that we have, it is not one or two aspects of the DD that makes the difference, but rather the approach we take in doing our DD.  We deal often with "non structured information/data " and making sure we compare apples to apples and avoid data mining is our primary objective, and if we do this correctly, we come to outcomes that with high probability that reflect the reality."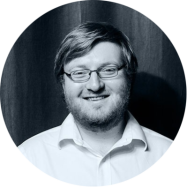 "DD is an evergoing process since the first meeting and keeps on going after you wired the money, it also very much differs on the startup's investment stage.
At the seed-stage before a PMF (product-market fit) is found one of the most important is to understand whether there is a huge market worth attacking and on the team's ability to quickly reiterate on the product and go2market hypothesis to create a PMF.
When switching to series A stage, a few more important factors come into play such as whether there is at least one scalable channel with plausible economics and whether a CEO can build a company meaning there are processes built around running sales / marketing functions.
But If I were to name a core ability of all successful entrepreneurs to have in common is on their ability to quickly learn about different aspects of running a business and on their ability to find and recruit talent, the money will almost always follow. There's always smth else to learn and many entrepreneurs just stop learning too early. It's relatively straightforward to assess whether a person is a quick learner and implemented in the business if you knew him(her) 12-24 months before the investment, the hard part is to derive on the spot."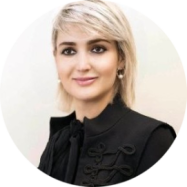 "Investing in early-stage companies is risky. The due diligence process enables us to identify the key risks associated with the investment. The process involves asking and answering a series of questions to evaluate the various aspects of the business from an innovation point of view, Long-term sustainability, scalability, and last not least  Financial outlook. However, the most important factor for me is the team.
The team plays the most important factor in developing a risk mitigation plan; experience and past track records play a major role in providing a little more confidence. Building the right founding team greatly increases the probability of creating the Unicorn and, of course, securing a VC money."
InnMind team has over 5 years of experience in the startup due-diligence, and has analyzed over 400 early stage startups. We prepared for you the overview of the basic questions for MVP/pre-revenue stage, that investors will ask or pay attention to during the DD process. This will help you to prepare for a due-diligence with venture investors, look more professional during Q&A sessions with VCs and can also be used as a check-list for your startup's health and readiness diagnostics.
Startup Due-Diligence Questions
Team Diligence
How many people are involved in a startup development/promotion?
Does everybody have a particular task to be completed?
Is there a person in a team that has the final say (e.g. CEO)?
Are members of the team experienced? Do they have relevant experience?
Are members committed to an idea? Will they be committed to the same extent if one points out weaknesses of their plan? Will they be ready to correct their plan?
Do core team members know enough about potential competitors / target market? Do they have a product to offer that is better than competitors' product?
Do team members have connections that can ensure unfair market advantage (with governments / big corporate clients / market opinion leaders / etc)?
Market Diligence
Have team members chosen a market to enter?
What's chosen market size?
Is it easy to enter the market (in terms of government regulations)? Are there any subsidies from the government for startups/small businesses?
Are there any competitors in the market? If there are – are they strong? How long have they been operating in the market?
Where is the chosen market (what region)? Is this region developed or developing? Do people start businesses in the region or vice versa businesses are leaving the region?
Is it expensive to get a new client in this market? How much will it approximately cost? What's the churn rate?
When do you expect profit?
If there is a need for warehouses – is it expensive to rent warehouses in the region?
If there is a need for natural resources – is it expensive to get natural resources in the region?
Product Diligence
Is there a product prototype (proof of concept, proof of work, MVP, etc.)?
Is a product tried and tested? If it is – is there any feedback (from clients/consumers/etc.)? If it is – is it tested only by you or by 3rd parties, too?
Is a product patented? Will there be any problems with IP protection in a chosen market?
Is a product unique? If it is not – why is it better than competitors' products?
Are there development/improvement prospects of a product? (Will you first and foremost expand your customer base or extend functionality?)
Is the product scalable?
Financial Diligence
Is there any financial plan (financial model)? If there is – who has developed the plan? What are the experiences and qualifications of the person? According to the plan, when will expenses pay off – in the short-/medium-/long- term?
Do team members have anything to invest in?
Have team members ever succeeded in investment attraction?
It has to be noted one more time, that DD of operating businesses and DD of start-ups differ a lot!
✅ The DD for operating business consists mostly in an analysis of financial and other documentation, it requires attentiveness and patience, one has to be able to notice the slightest inaccuracies and mistakes.
✅ The startup due-diligence requires the ability to estimate prospects and risks of a venture, to analyze not only documentation, but also a product itself and professional qualification of team members.
What DD is harder to carry out? There is no single answer. Both of them require strong analytical skills and basic knowledge of auditing. The only thing that can be precisely said is that it is quite hard to carry out start-up DDs if you don't have so-called "gut" or "business sense".
>> If you want to get a consultation on the DD or fundraising for your startup, register & create your startup profile here and request a verification with InnMind team! The verification is a simple KYC procedure that can be requested on your startup profile, which is also followed by a free consultation. <<
---
Read new posts in our blog: