Today, let's talk about startup hustling whatever it means, and why entrepreneurs in crypto shouldn't ignore it!
If you share my passion for InnMind, remember to give a little of your 💜 to our community - inspire your fellow web3 entrepreneur friends to sign up here!
Why Hustle Is Important In Business?
Hustling is the act of making every moment count and seizing every opportunity, and it is a key ingredient for organizations to achieve both rapid and sustained growth. Successful companies are those filled by people who are always finding solutions to problems and are always looking for the next steps for improvement.
With millions of search results on google and tons of personal interpretations, "startup hustle" is one of the most recognized terms in typical "Silicon Valley" startups and VC slang. But I rarely hear it from web3 startups and VC networks... Why?

Is it because many founders got spoiled by unprecedented cash inflow from VCs and crazy valuations on a bull market? Confused by the so-called "crypto lifestyle", where yachts and Lambos sound more common than bootstrapping? Demotivated by crypto investors that were focused on fast insane exits and didn't even care about startups' runaway and burn rate factors?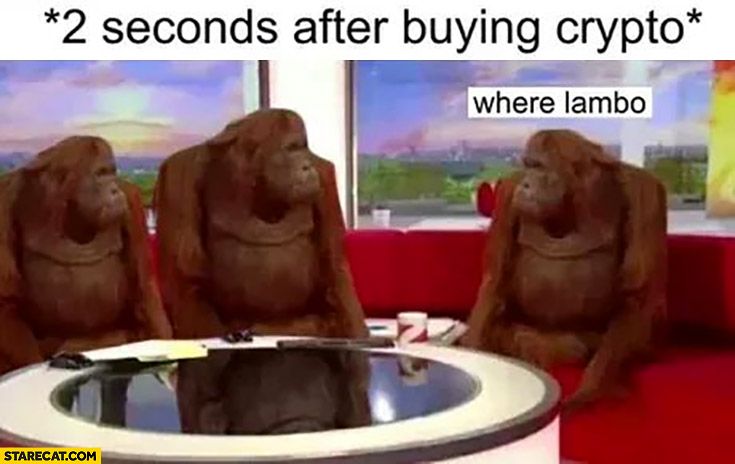 Whatever the reasons are, those times are gone, let's accept it.
Nowadays to survive the bear market and financial recession and keep your startup alive without (or with limited) funding, you need to recall the basics: switch on the hustler mindset and start learning the ways to get maximum for your project with minimum resources spent. Investors confirm it.
And in this and the next newsletters, we will help you to adapt, sharing with you the most time and cost-efficient ways to build, promote, launch and scale your startup. Perks with discounts, tools, documents, organic marketing and growth hacking techniques, etc.
Fundraising In Web3
Even though that there is still plenty of cash in this market and a historical amount of capital was invested in crypto VCs to be deployed in startups, this money is silent and passive nowadays. Investors feel unconfident and unsecured due to market conditions, and don't hurry with investing capital even in the startups they feel positive about.
This requires founders to spend more time and resources on fundraising efforts: connect with VCs, build relationships, attract interest, follow up and keep updated with the traction. And when the market get's better, those who managed to do this will get funded at first.
Famous InnMind pitching sessions are meant to help founders in this process, saving enormous time and resources in investor relationships.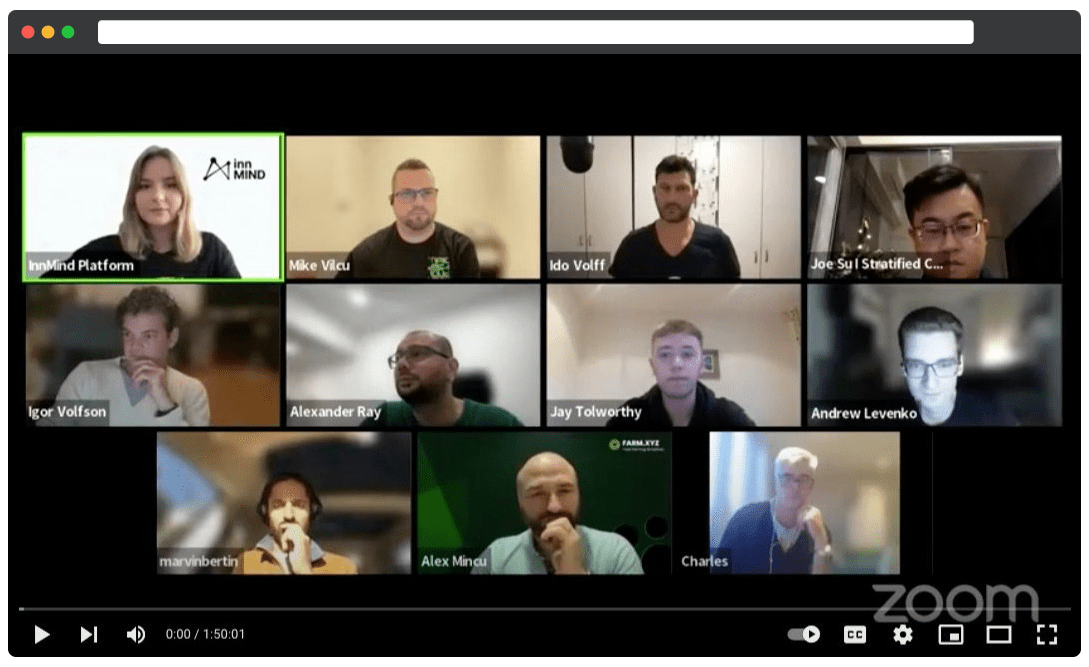 Just yesterday, we hosted another VC pitching session, where web3 infrastructure and DeFi startups pitched to 9 crypto VCs in one place. You can watch the recording on the InnMind Youtube channel.
Today we're already collecting feedback from investors and making warm introductions with their preferred startups to follow up for a deal. It proved to work way better than cold messaging and other ways to reach potential investors.
And if you're seeking VC funding, don't miss this opportunity to present to numerous investors in one pitch and establish warm contacts that can lead to fundraising! Apply here to the next session in December
SAFT And Other Templates
When you attract the interest of venture capitalists, passed due-diligence and feel ready to get funded, before receiving the transaction and opening a bottle of champagne to celebrate with your team, you need to sign a contract with an investor - Simple Agreement for Future Tokens (or SAFT).
If you have the one, verified by your lawyers - lucky you, skip the next paragraph.
But if you don't, please do not search and download it from random internet websites! Many founders that did it last year finally regret it, since low-quality templates don't protect the company (or founders) in case of problems.
On InnMind's Knowledge Base, you'll find several templates for SAFT agreements, carefully reviewed by professional lawyers. Of course, it is always better to hire lawyers and receive a tailor-made document that will be suitable for your startup. But sometimes there is no budget for this on early stages, and then InnMind templates can be an intermediate solution.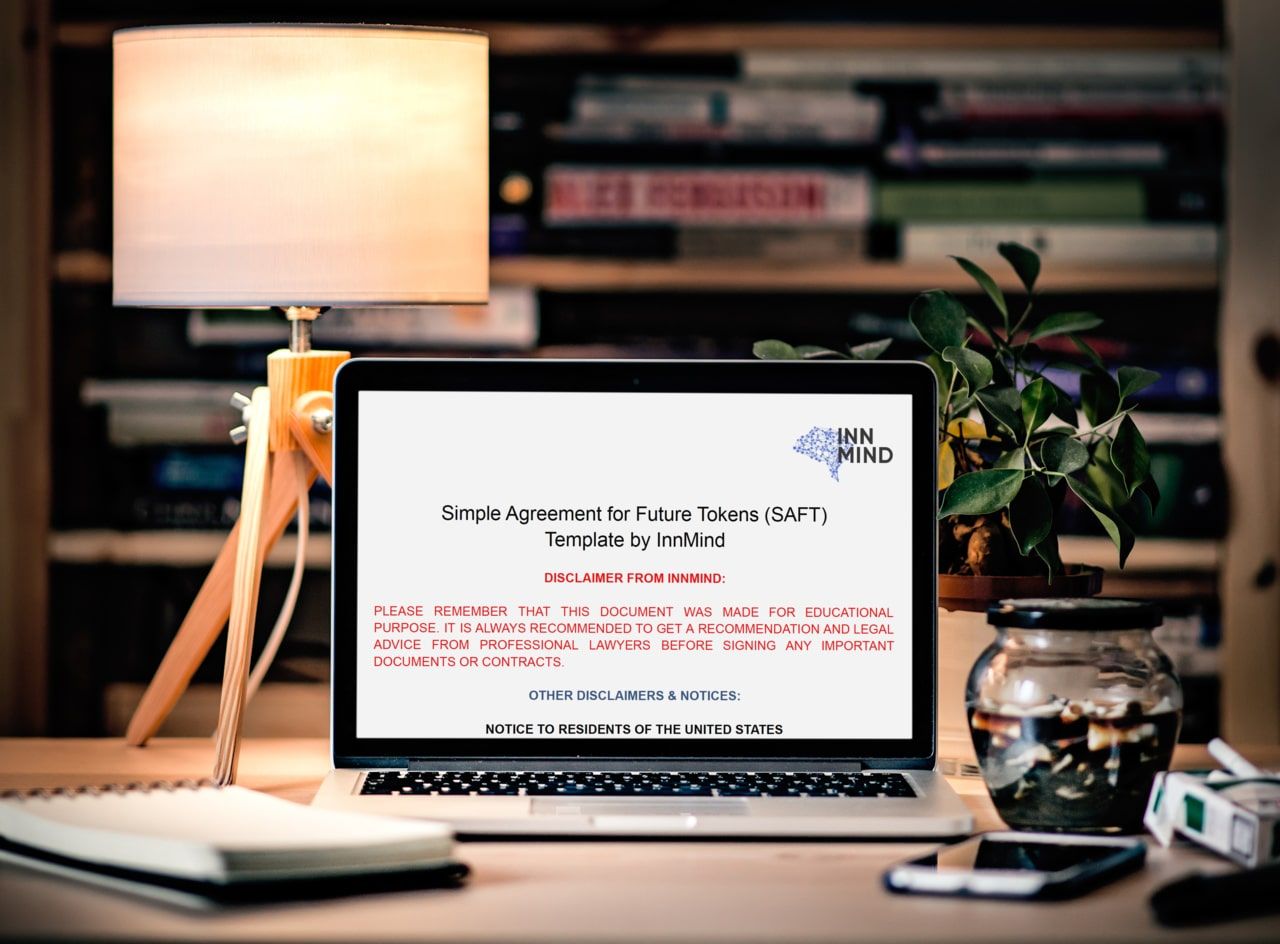 In addition to SAFTs, you'll also find other useful documents there: NDA, financial model, media plan, pitch deck templates, due-diligence checklist, and plenty more.
And in a few days, we'll enrich the knowledge base with special bootstrap guides for marketing, community building, product launch, etc. Don't miss it in our next newsletter!
InnMind Community Updates!
It's all about TRACTION - product releases, partnerships, fundraising deals, and other news from our impressive startup community:
Purple Fly
Purple Fly raised seed capital this week!
EYWA
EYWA released a mainnet of the first data & liquidity protocol.
Power DCloud
Power DCloud progressed with the public testnet.
Metarun
Metarun launches the series A funding round.
Subscribe to InnMind
Subscribe to InnMind using the links below to stay up to date with upcoming events, releases, and news from the Web3/Cryptocurrency/NFT/Metaverse world of startups and investment funds:
Website | Twitter | Telegram | VC Pitching Sessions | Youtube | LinkedIn