While weak minds are frustrated with each daily change in the market, the tough ones are down there digging away to find new opportunities and build a good foundation for their business.
It's an unofficial saying that startups thrive in downtimes. The bear market we're in right now has provided some great opportunities to grow and spread our services, and I'm here to tell you about that.
And if you like InnMind as I do, remember to share your 💜 and tell your fellow web3 entrepreneur friends to sign up here!
How Can We See Opportunity In Crisis?
📈 Last week, LPs started pouring money to crypto VC funds.
Despite the horrific noise around FTX, CoinShares analysts reported, that "digital asset investment products saw the largest inflows for 14 weeks totaling $42m".
The inflows began later in the week on the back of extreme price weakness prompted by the FTX/Alameda collapse.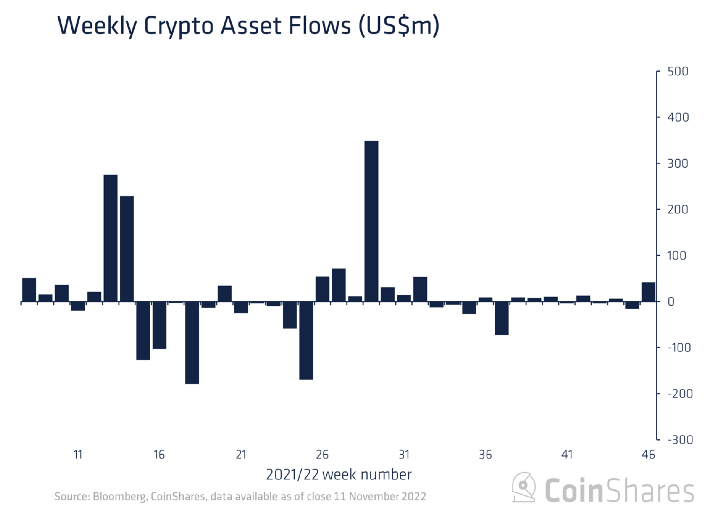 It suggests that investors see this price weakness as an opportunity, differentiating between "trusted" third parties and an inherently trustless system.
CoinShares researchers conclude
But what are the mid-to-long term effects of the crash of these large centralized players? How it will influence the crypto market, web3 startups and venture capital deals? What opportunities this crisis can bring to alternative solutions and trustless blockchain systems?
Next week (November, 25th 2022) we're organizing a live panel discussion with web3 and DeFi founders: FTX Crash: a Disaster or an Opportunity for Web3 and DeFi?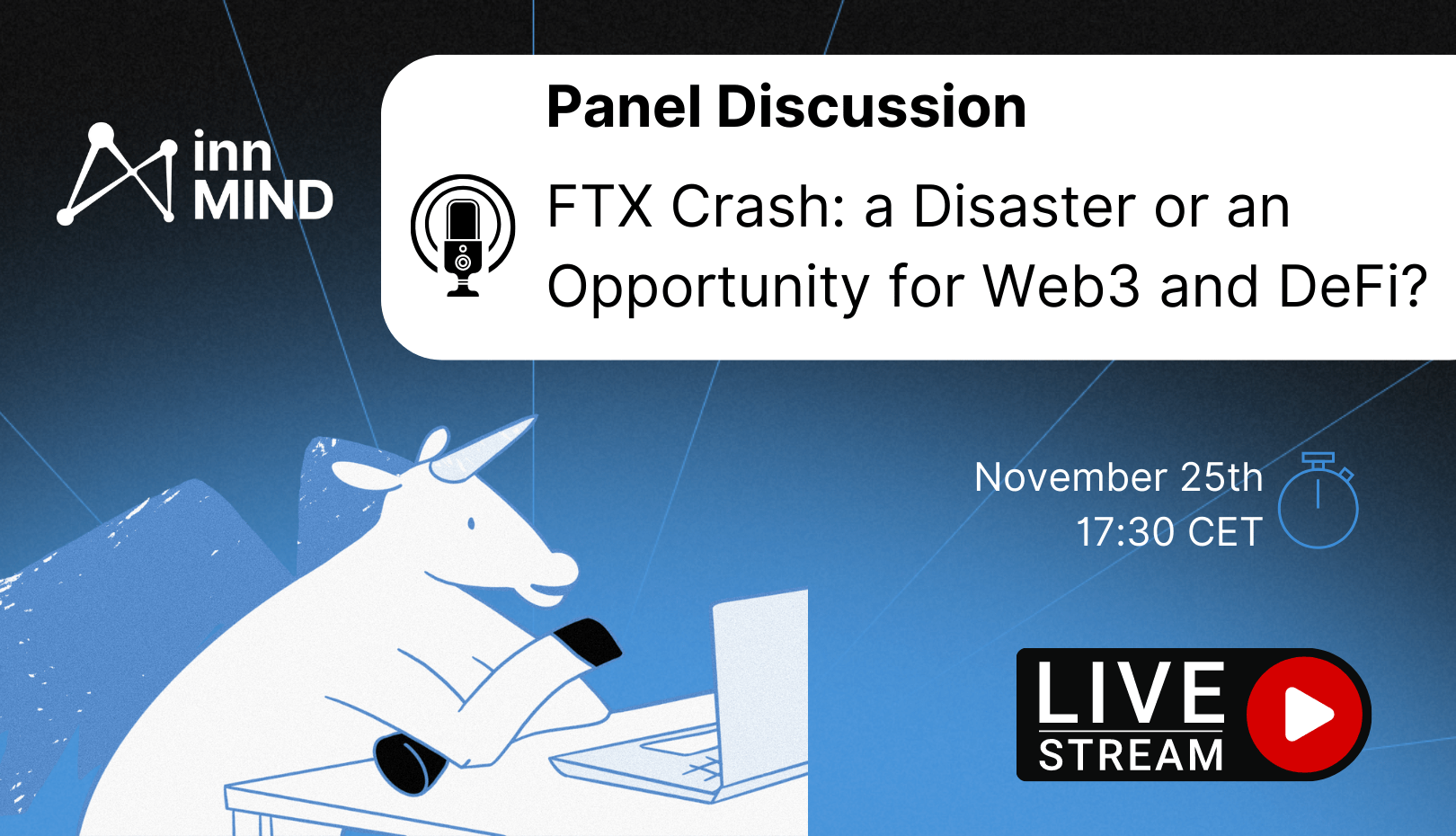 The discussion will be streamed live on YouTube and LinkedIn, and all our speakers will be happy to answer the questions from the participats and InnMind community. FREE to attend! RSVP Today!
Next Pitching Session And WEB3 DEMO DAY!
On Wednesday, November 23rd, we host another crypto VC pitching session with Web3 infrastructure and DeFi startups' deal-flow!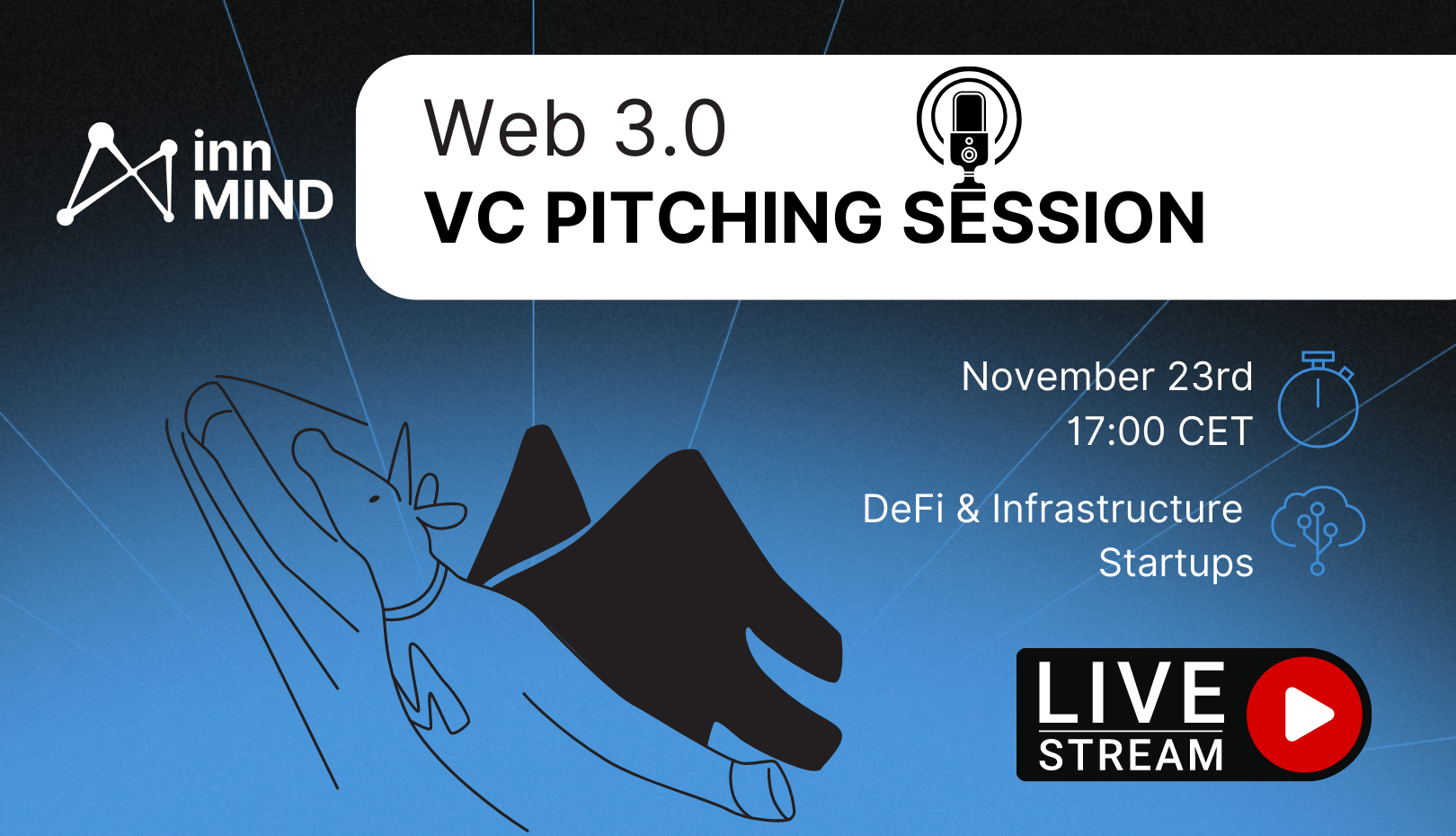 9 crypto VC funds confirmed already:
Multisig Capital
Stratified Capital
Cryptomeria Capital
Blockchain Founders Fund
Genting Ventures
Master Ventures
Aves Lair
BKex Labs
Alphabit Fund
This virtual team has enough funds for 6-7 founders who will make a good impression and attract attention.
Startup? You are building in Web3 infrastructure and/or DeFi? Feel ready to raise capital funding? Apply now and start polishing your pitch.
Ready to get noticed
by crypto VCs?
Make your first step towards growthing your idea - create a profile on InnMind!
JOIN TODAY
Accelerate Program Update
Meanwhile, we're in the middle of InnMind Accelerate, a 3-months intense acceleration program for web3 startup founders, willing to kick off the ground, gain the first traction, strengthen their business model and prepare for VC fundraising & TGE.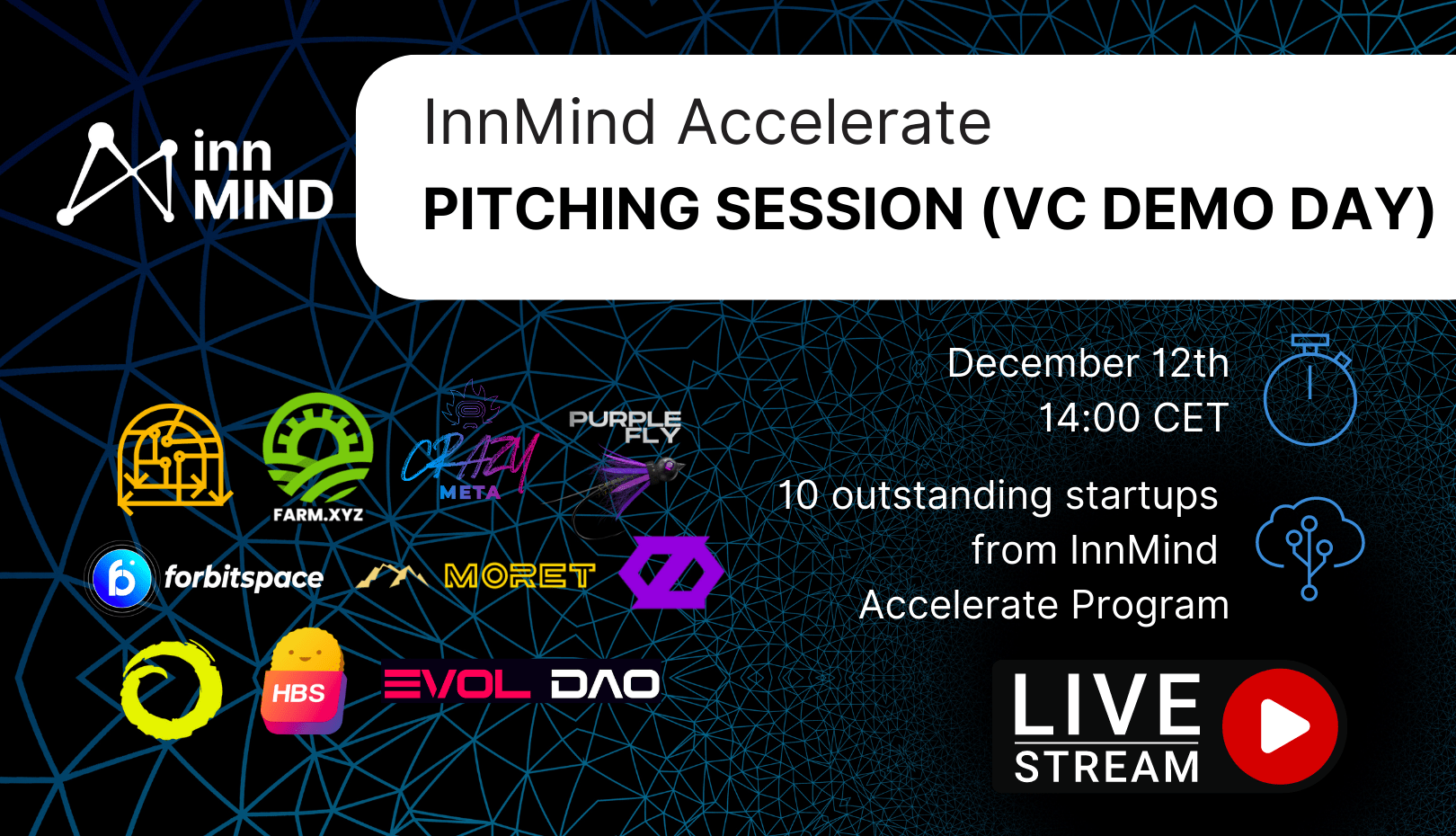 Private workshops with investors, market-makers, and launchpads; sessions about HR, marketing and go-to-market strategy, fundraising and tokenomics, 1-to-1 mentorship, and group masterminds...
We already see massive progress in our participants' level and can't stay waiting for a final DEMO DAY that will happen on December 12th. Let's see what startups will get funded and gain maximum traction and exposure in 2023.
Documents For Startups
How many times you were looking for a good quality template of the pitch deck, tokenomics, financial model, go-to-market slide and even SAFT agreement for fundraising? I did a LOT. But never found good ones in Google Search the moment I need them most.
That's one of the reasons we have a Founders' Knowledge Base section, where there are plenty of useful templates for startup founders, carefully created and curated by InnMind team and industry experts.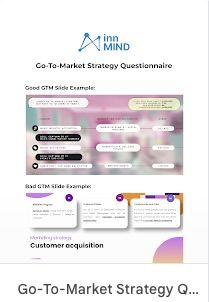 This time, we enriched it with the Go-To-Market (GTM) template. GTM slides create a lot of confusion among founders, who rarely know how to design it properly.
GTM is your complex approach, answering the question: how you're going to reach out to your target audience and attract users and customers.
The template includes the detailed check-list to help you build your proper GTM plan, as well as "bad" and "good" examples of the GTM slides in the pitch deck.
What Product Does the Market Need After FTX?
Check these trending web3/crypto startups that we believe will see growing demand among web3 and the crypto community, considering the shift into trustless systems: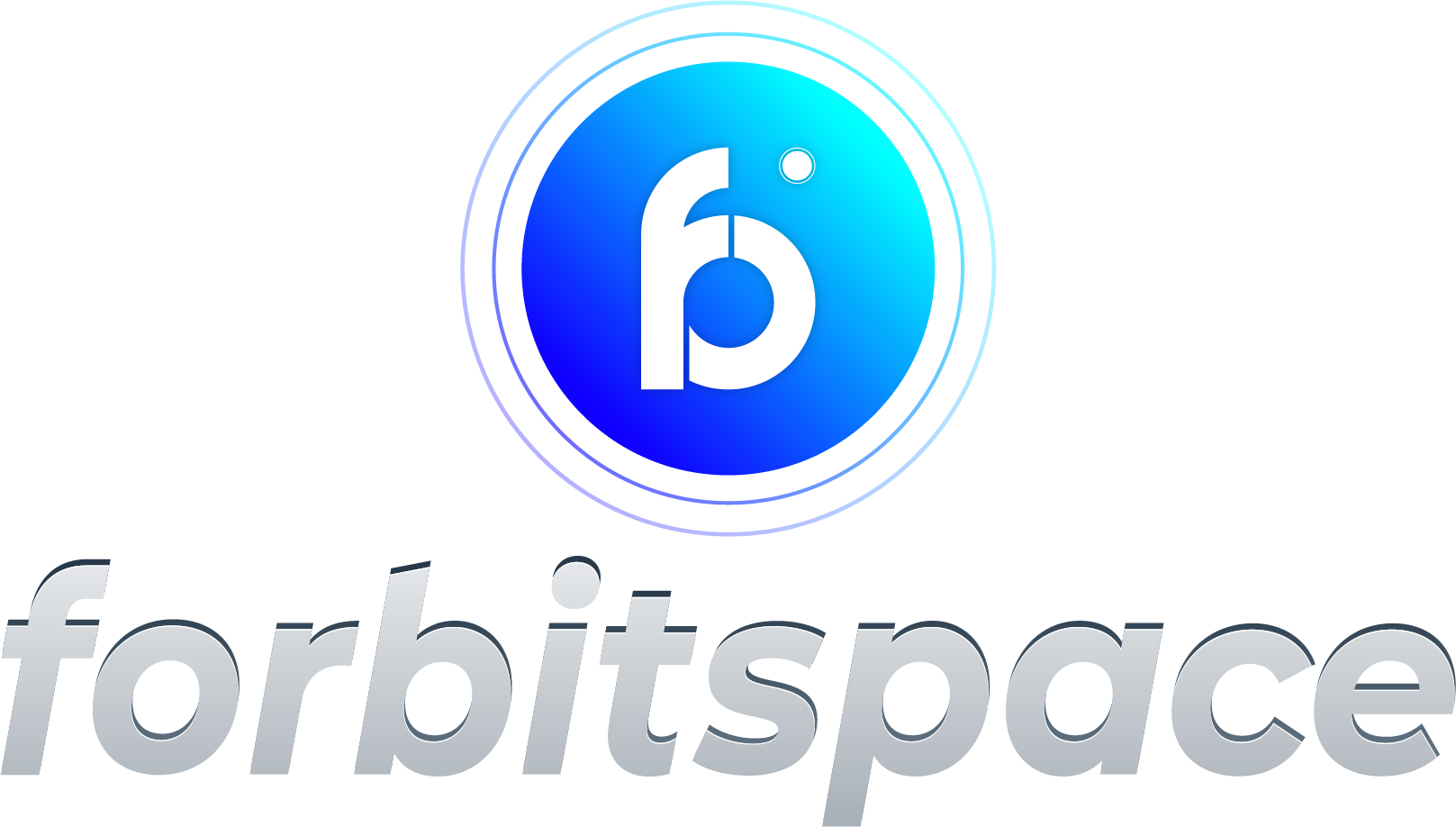 Forbitspace Foundation Pte.Ltd
Forbitspace Foundation Pte.Ltd is DEX Super Multichain Aggregator, that unites decentralized applications across disparate blockchains. It allows crypto traders to tap deep liquidity and receive the BEST price in one single interface.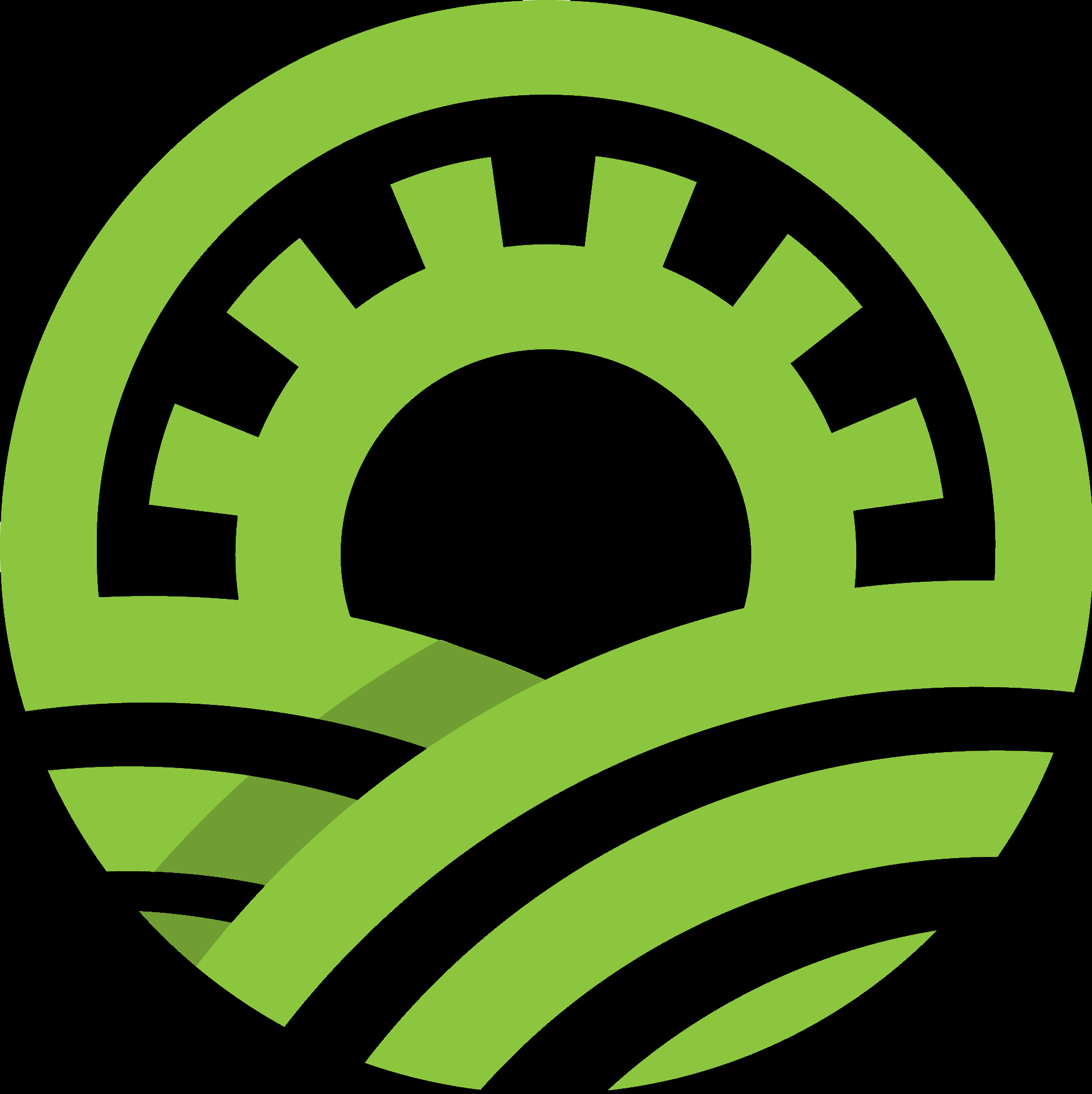 Farm XYZ by Alexandru Mincu
Farm XYZ is the platform that simplifies investing in liquidity pools and yield farms. It brings DeFi to a mass audience and allows users to easily invest in, track and manage all DeFi investments over time in just 2 steps, instead of 18!
ByBarter by Fiddoson Fiddo
ByBarter is the first fully decentralized noncustodial p2p wallet & marketplace. A real web3 alternative of Binance P2P and LocalBitcoin, where people can buy/sell crypto versus fiat currencies in a trustless way via smart contracts.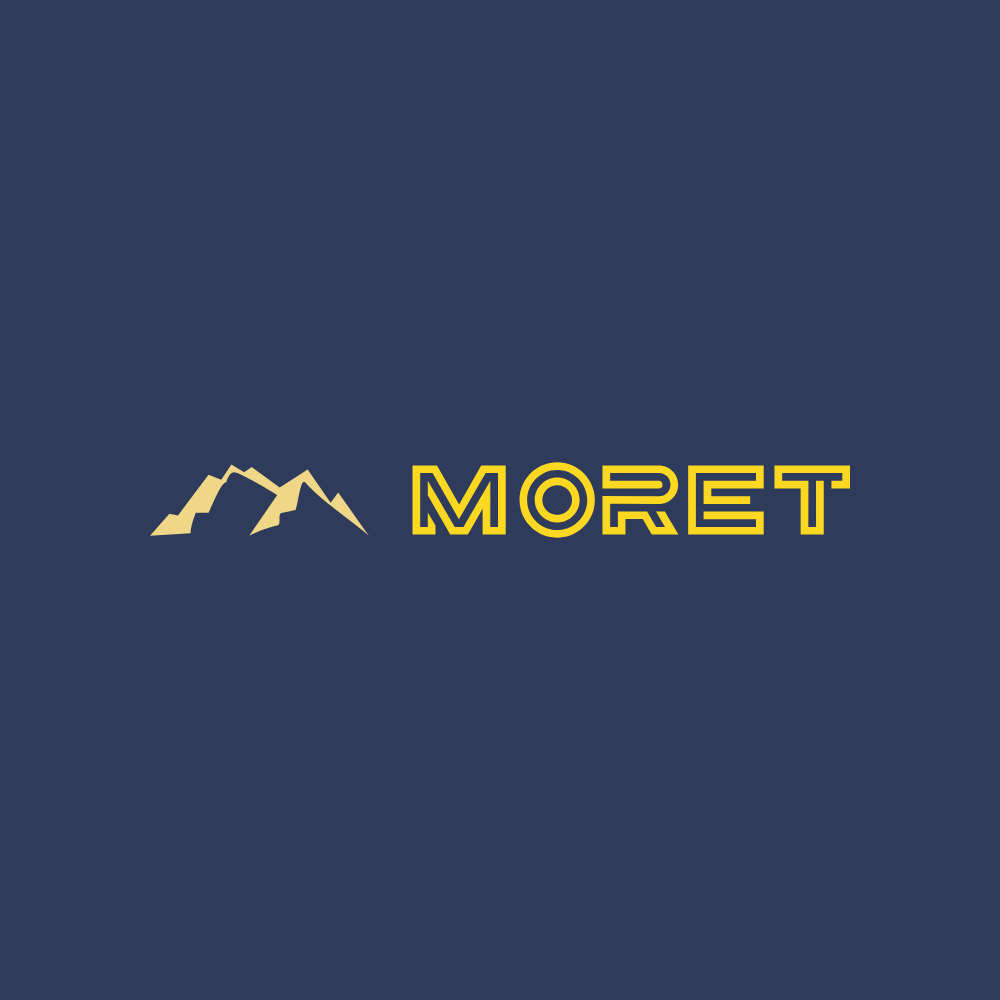 Moret by Richard Lin
Moret is DeFi crypto option exchange running on Polygon chain. While crypto option trading volumes concentrate in a single CEX: Deribit, Moret is a first real DeFi alternative that can provide custody-free trading experience.
Most Popular Perks on InnMind
InnMind provides a directory with excellent discounts for tools and services that help startups with sales, marketing, back-office, and operations. Sometimes deals are insane, up to 90%. These perks are the most used by our community members over the quarter:

---
Subscribe to InnMind
Subscribe to InnMind using the links below to stay up to date with upcoming events, releases, and news from the Web3/Cryptocurrency/NFT/Metaverse world of startups and investment funds:
Website | Twitter | Telegram | VC Pitching Sessions | Youtube | LinkedIn