Value Your Business Like a Pro!
"How much money are you fundraising and on what valuation?" - It is a typical question you will hear while pitching to angels and venture investors during your fundraising journey.
Startup Valuation is imperative to understand the true value of your business and track it in progress. It is needed not only for investors, but also for the startup founders themselves, and the core team that works on options, literally: in any case when it comes to distribution of the equity you have to know the fair valuation of your business.
But how do you value a startup?
For this purpose InnMind team designed the Startup Valuation Calculator, a simple and efficient tool to estimate the value of your startup business just in a few minutes.
Our calculator has been developed in consultation with venture capital analysts and serial investors to help startup founders understand what their business is worth today.
As it was said by a well-known techpreneur and investor Anton Antich:
A lot of the startup founders are interested in estimating what potential valuation their startup can get in the market. And even though it's impossible to say with much certainty without knowing the details of the team, the market and traction, some reasonable estimates can still be made. InnMind team created a great and easy to use tool that helps you do just that!
There are a few popular methods to calculate business valuation, and after making a series of content on this theme we found out that it is still complicated for many founders to choose what method suits them most and how to implement it. Online valuation calculator removes this headache and gives you data-driven business valuations just in minutes.
You don't need to pay for consultation or wait to receive the results in your mailbox: answer 10 questions online and get your startup valuation immediately - it's that easy, fast and forever free!
https://calculator.innmind.com/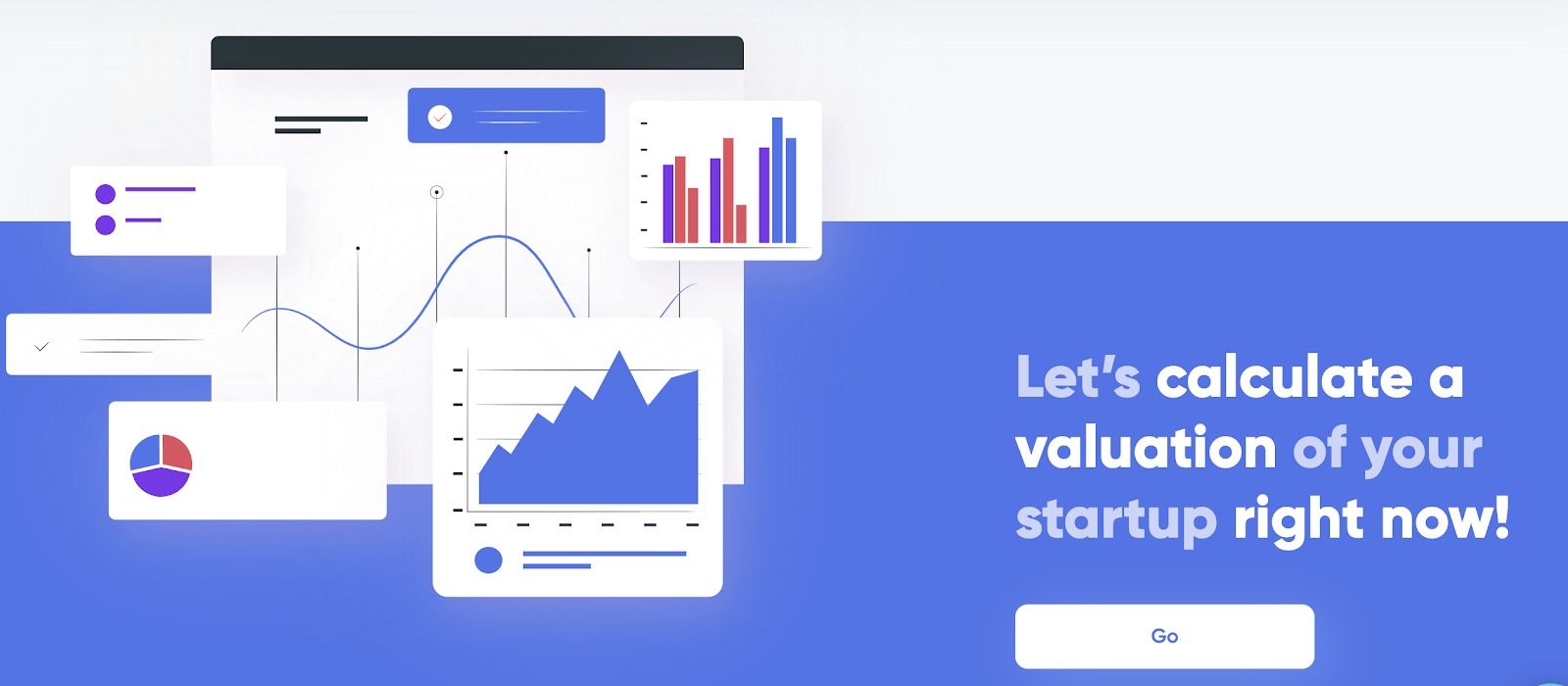 What is important to consider:
This calculator is stage agnostic. You can use it most efficiently for startups from pre-seed to A+ stage. More mature startups can use discounted cashflow and other "traditional" methods.
Don't cheat yourself. Honest answers will give you fair valuation. And if you want to increase the value, better push on your traction!
Online valuation calculator is intended to provide a broad estimate, and should not be taken for a precise calculation.
In the next version you'll be able to download the results or upload them to your InnMind startup profile.
Calculating your business valuation is not a static exercise: the more iterations you make, playing with numbers, the better you will understand how the startup valuation works.*
* While answering the questions, you will also understand how the startup valuation works and what factors influence the final numbers. You can play around different numbers and see how your valuation will change depending on the difference in your numbers. This should give you a better understanding of how you can justify the current valuation or what you can do already now to increase your startup valuation.
Finally, don't forget to share your valuation with your network in Social Media at the end and tag InnMind! This will inspire us to build even more free tools for startups 😇
Subscribe to our newsletter and get weekly insights on startup development and growth in your mailbox!
Learn more on valuing your startup: