As the new year comes closer and closer, a lot of people are looking for fun ways to spend the time before 31st of december. Although, if you are an entrepreneur/startuper/business owner, the chances that you will be thinking about your business are very, very high. So what could be a better way to spend this time of waiting by watching some movies? And not just christmas movies but startup/business movies. So here we go; 10 (or a little bit more) business movies to watch.
But before we invite you to subscribe to our newsletter and get weekly insights on startup development and growth in your mailbox!
Fyre - documental. IMDB Rating: 7.2/10
The history of the Fyre Music Festival, from its creation through its unraveling.
Fyre: The Greatest Party That Never Happened is a 2019 American documentary film about Billy McFarland and the failed Fyre Festival of 2017. It was directed by Chris Smith, and produced by Mick Purzycki and was released on Netflix on January 18, 2019.
This movie is a good example of how planning is key. But more importantly, it shows that in life it is not enough to have the desire and passion to achieve something great; you need to work hard and smart to be successful.
Based on true events it is a great movie to watch if you want to see a great story, and learn some vital lessons about managing and planning.
Wall Street movies
a) Wall Street: Money Never Sleeps. IMDB Rating: 6.2/10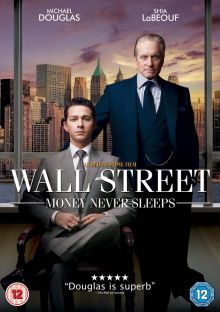 Gordon Gekko, a former Wall Street corporate raider, joins forces with Jacob Moore, a top proprietary trader at Keller Zabel Investments, to avenge the death of Jacob's mentor, Louis Zabel.
Wall Street: Money Never Sleeps (also known as Wall Street 2 or Wall Street 2: Money Never Sleeps) is a 2010 American drama film directed by Oliver Stone, a sequel to Wall Street (1987). It stars Michael Douglas, Shia LaBeouf, Josh Brolin, Carey Mulligan, Frank Langella, Susan Sarandon and Eli Wallach in his final movie role.
The film takes place in New York City, 23 years after the original, and revolves around the 2008 financial crisis. Its plot centers on a supposedly reformed Gordon Gekko, played by Douglas, and follows his attempts to repair his relationship with his daughter Winnie (Mulligan), with the help of her fiancé, Jacob Moore (LaBeouf).
b) The Wolf of Wall Street. IMDB Rating: 8.2/10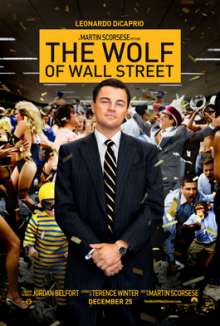 At this point do I even have to say about this movie?
Feels like everyone on the planet have watched it, but anyway.
The Wolf of Wall Street is a 2013 American biographical black comedy crime film directed by Martin Scorsese and written by Terence Winter, based on the 2007 memoir of the same name by Jordan Belfort. It recounts Belfort's perspective on his career as a stockbroker in New York City and how his firm, Stratton Oakmont, engaged in rampant corruption and fraud on Wall Street, which ultimately led to his downfall.
Being mostly a comedy, The Wolf of Wall Street, can still teach few important lessons on loyalty, trust and hardwork.
c) Wall Street. IMDB Rating: 7.4/10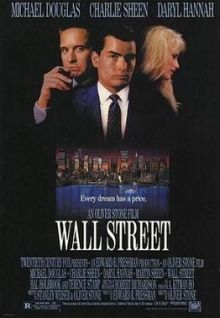 Wall Street is a 1987 American drama film, directed and co-written by Oliver Stone, which stars Michael Douglas, Charlie Sheen, Daryl Hannah and Martin Sheen. The film tells the story of Bud Fox (C. Sheen), a young stockbroker who becomes involved with Gordon Gekko (Douglas), a wealthy, unscrupulous corporate raider.
In 1985, Bud Fox is a junior stockbroker at Jackson Steinem & Co. in New York City. He wants to work with his hero, Gordon Gekko, a legendary Wall Street player. After calling Gekko's office 59 days in a row trying to land an appointment, Bud visits Gekko on his birthday with a box of Gekko's favorite, contraband Cuban cigars.
Being an old classic and one of the first movies about Wall Street, "Wall Street 1987", is a great drama-business movie which explores the manipulativeness of people and dedication towards their jobs.
3) The Pursuit of Happyness. IMDB Rating: 8.0/10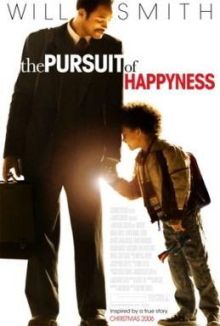 Chris Gardner takes up an unpaid internship in a brokerage firm after he loses his life's earnings selling a product he invested in. His wife leaves him and he is left with the custody of his son.
The Pursuit of Happyness is a 2006 American biographical drama film directed by Gabriele Muccino and starring Will Smith as Chris Gardner, a homeless salesman. Smith's son Jaden Smith co-stars, making his film debut as Gardner's son, Christopher Jr. The screenplay by Steven Conrad is based on the best-selling 2006 memoir of the same name written by Gardner with Quincy Troupe. It is based on Gardner's nearly one-year struggle being homeless. The unusual spelling of the film's title comes from a mural that Gardner sees on the wall outside the daycare facility his son attends.
The Pursuit of Happyness is more than an inspiring movie to watch - it reveals the common challenges ambitious people face and what it takes to overcome their situation.
4) The Big Short. IMDB Rating: 7.8/10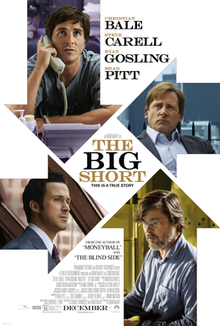 In the mid-2000s, a few finance experts observe the instability in the US housing market and predict its collapse. Through their research, they discover the flaws and corruption in the system.
The Big Short is a 2015 American biographical comedy-drama film directed by Adam McKay. Written by McKay and Charles Randolph, it is based on the 2010 book The Big Short: Inside the Doomsday Machine by Michael Lewis showing how the financial crisis of 2007–2008 was triggered by the United States housing bubble. The film stars Christian Bale, Steve Carell, Ryan Gosling and Brad Pitt, with Melissa Leo, Hamish Linklater, John Magaro, Rafe Spall, Jeremy Strong, Finn Wittrock, and Marisa Tomei in supporting roles.
With an incredible cast and the Oscar, The Big Short is one of the most legit movies, everything in there is exactly the same as it was in real life, which some documentary movies struggle to achieve.
If you are into the stock market, this movie is the one for you.
5) "American Experience" - Henry Ford. IMDB Rating: 7.8/10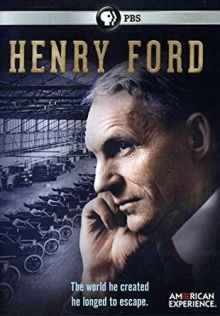 First, and last series on this list. If you like spending your free time watching series, this one would be the perfect one for you.
Henry Ford paints a fascinating portrait of a farm boy who rose from obscurity to become the most influential American innovator of the 20th century.
The story about one of the most influential businessmen in US history explores the possibilities of creating a business and how with a strong will and hard work, everything can be achieved.
6) The Corporation. IMDB Rating: 8.1/10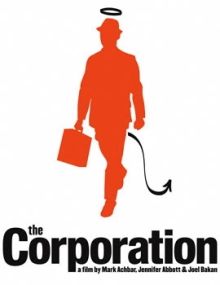 The Corporation is a 2003 Canadian documentary film written by University of British Columbia law professor Joel Bakan, and directed by Mark Achbar and Jennifer Abbott. The documentary examines the modern-day corporation. Bakan wrote the book, The Corporation: The Pathological Pursuit of Profit and Power, during the filming of the documentary.
This documentary begins with an unusual detail that came from the 14th Amendment: Under constitutional law, corporations are seen as individuals. So, filmmaker Mark Achbar asks, what type of person would a corporation be? The evidence, according to such political activists as Noam Chomsky and filmmaker Michael Moore and company heads like carpet magnate Ray Anderson, points to a bad one, as the film aims to expose IBM's Nazi ties and these large businesses' exploitation of human rights.
7) The Godfather Trilogy. IMDB Rating: 9.2/10, 9.0/10, 7.6/10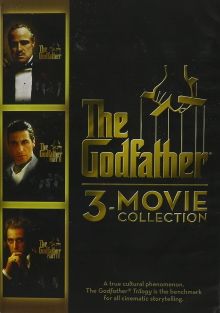 Similar to The Wolf of Wall Street, these movies have been seen by many people, but how many of us have actually learned much from it? It's about time you give it another try and pick up those life vital lessons that these movies teach.
The Godfather is an American film series that consists of three crime films directed by Francis Ford Coppola inspired by the 1969 novel of the same name by Italian American author Mario Puzo. The films follow the trials of the Italian American mafia Corleone family whose patriarch, Vito Corleone, rises to be a major figure in American organized crime. His youngest son, Michael Corleone, becomes his successor. The films were distributed by Paramount Pictures and released in 1972, 1974, and 1990. The series achieved success at the box office, with the films earning between $430 and $512 million worldwide. The Godfather is seen by many as one of the greatest films of all time, while The Godfather Part II is viewed as one of the best sequels in cinematic history. The series is heavily awarded, winning 9 out of 28 total Academy Award nominations.
8) A Beautiful Mind. IMDB Rating: 8.2/10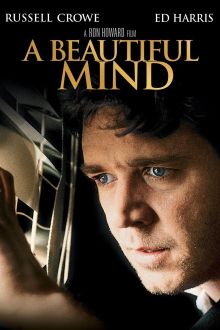 John Nash, a brilliant but asocial mathematical genius, finds his life changing for the worse after he accepts an assignment from William Parcher.
A Beautiful Mind is a 2001 American biographical drama film based on the life of the American mathematician John Nash, a Nobel Laureate in Economics and Abel Prize winner. The film was directed by Ron Howard, from a screenplay written by Akiva Goldsman. It was inspired by the bestselling, Pulitzer Prize-nominated 1997 book of the same name by Sylvia Nasar. The film stars Russell Crowe, along with Ed Harris, Jennifer Connelly, Paul Bettany, Adam Goldberg, Judd Hirsch, Josh Lucas, Anthony Rapp, and Christopher Plummer in supporting roles. The story begins in Nash's days as a graduate student at Princeton University. Early in the film, Nash begins to develop paranoid schizophrenia and endures delusional episodes while watching the burden his condition brings on his wife Alicia and friends.
9) Goodfellas. IMDB Rating: 8.7/10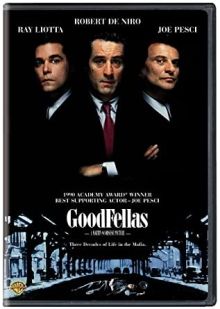 Young Henry Hill, with his friends Jimmy and Tommy, begins the climb from being a petty criminal to a gangster on the mean streets of New York.
Another classic here, without which this list would be incomplete.
Goodfellas (stylized GoodFellas) is a 1990 American crime film directed by Martin Scorsese, produced by Irwin Winkler and distributed by Warner Bros. It is an adaptation of the 1985 non-fiction book Wiseguy by Nicholas Pileggi, who co-wrote the screenplay with Scorsese. The film stars Robert De Niro, Ray Liotta, Joe Pesci, Lorraine Bracco and Paul Sorvino. It narrates the rise and fall of mob associate Henry Hill and his friends and family from 1955 to 1980.
10) Donnie Brasco. IMDB Rating: 7.7/10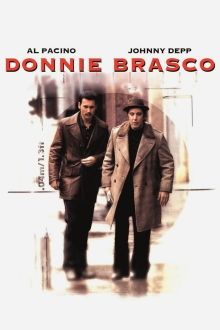 An undercover FBI agent infiltrates one of the five crime families in New York and rises through the ranks quickly in order to bring it down for good.
Donnie Brasco is a 1997 American crime drama film directed by Mike Newell, and starring Al Pacino and Johnny Depp. Michael Madsen, Bruno Kirby, James Russo, and Anne Heche appeared in supporting roles. The film, written by Paul Attanasio, is based on the 1988 nonfiction book Donnie Brasco: My Undercover Life in the Mafia by Joseph D. Pistone, and Richard Woodley.
The film is loosely based on the true story of Pistone (Depp), an FBI undercover agent who infiltrated the Bonanno crime family in New York City during the 1970s, under the alias Donnie Brasco. Brasco maneuvers his way into the confidence of an aging Mafia hitman, Lefty Ruggiero (Pacino), who vouches for him. As Donnie moves deeper into the Mafia, he realizes that not only is he crossing the line between federal agent and criminal, but also leading his friend Lefty to an almost certain death.
Of course there are many more business movies, but if we'd include all of them, the list would be going on forever. This is just a small sample of the most interesting and thrilling of them. So, if you really want to have a movie night with popcorn by your left hand and a notepad by your right, pick whichever movie you liked the most and enjoy it! But don't forget to learn the lessons that they all give. :)
---
Read new posts in our blog: