Starting and maintaining an online business takes a lot of work and time as well as learning through potential mistakes.
The Internet has revolutionized business. There's no longer such a thing as unobtainable goods. You can find everything you need or want online, and you can get it right away. This made online commerce business both more lucrative and a lot harder. You can make money by creating an online store, but you must know that you will be up against rough competitors in any industry or field.
Here're a couple of things to keep in mind before you start.
Narrow the Field
If you think you have a great idea that could bring you millions of customers, chances are that someone has already thought of that and is doing it far longer than you. Try to scale down your customer size at least at first. Find a niche, a small pocket in the market where you can create a monopoly or be the first. This is tricky – you need to find a product that could attract crowds large enough to make you competitive, but small enough so that you can efficiently manage this part of the market. Go on professional forums, talk to people, try to understand what is that the market is missing and eventually you will find your place.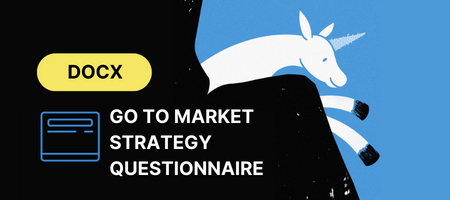 Work on Brand Recognition
Don't assume people will find your business. You need to work on it from day one. This means creating both online and offline marketing campaigns. Use traditional media to bring people to your site by offering discounts and special promotions, and try Product Hunt listing as well, check out InnMind's guide on how to succeed on Product Hunt. In the same time use SEO professionals and create a buzz on social networks. This two campaigns need to focus on different demographics and be complementary. Don't forget that you are a brand ambassador for your company and it is just as important that you are viable and established as an expert. This is why you have to have an online presence. Start by using a quality email signature generator so that all the emails you send are visually appealing. Pay attention to the quality of your emails, too many bad/broken/bounced emails can dramatically impact your reputation as an email sender, where most of your emails will end up as spam by default - validate emails to make sure they are good to go. Then become more active on social media by posting content on LinkedIn and Facebook, chances are that you personally will also attract a lot of potential customers for your business if you play the branding game right.
Making Paying Easy
This may seem obvious, but it actually slips through the cracks a lot. You should make payment process on your site easy (preferably in one click) and completely safe. It's also a good idea to provide different payment methods for different products. For instance, a simple instant purchase is fine when you are buying a ready-made product, but when there are a number of obligations to be fulfilled before payment – escrow options might be a solution for you. The clients should be able to follow their money (and product) from beginning to end (and to stop the transaction at any time).
Check Out Process
The check out page (the last one your customer visits) is the one where you lose the most money. If there are a lot forms to fill out, or a lot of buttons to click, the customer will give up and abandon your site. Don't ask people to create accounts, unless they really need to. No one wants another password to remember.  Also, make sure all the expenses are visible at all times – there is nothing as frustrating as a large shipping cost that appears on the last page.
Dealing With Your Prospects and Customers
It may seem like having an online business eliminates the need for human interaction. This is definitely not true. It's a service business and it consists of a lot of complaining customers. You should set up online chat center, such as Dashly (InnMind community members benefits include a discount) for your customers. Expect this to be the hardest part of a job.  Just remember – even when they're not nice, the customer is always right. Hire people who don't get easily frustrated as operators.
---
Starting and maintaining an online business takes a lot of work and learning through mistakes. Just remember, there are not any tricks that can be a substitute for a good product.
Subscribe to InnMind
Subscribe to InnMind using the links below to stay up to date with upcoming events, releases, and news from the Web3/Cryptocurrency/NFT/Metaverse world of startups and investment funds:
Website | Twitter | Telegram | VC Pitching Sessions | Youtube | LinkedIn
---
Read Also