This article is based on the article of Stéphane Nasser "Valuation For Startups — 9 Methods Explained"
Investing is more difficult than some startups think. Besides pitches, meetings,  and a huge set of documents, you should calculate a value of your startup to present this number to investors.
Startup on an "idea"  stage is worthless. But everything changes once you find a person who invests money in your idea.
To value startup without product, clients and incomes, seems to be impossible. Nevertheless, it must be done, otherwise, technological progress will stop. 😨
In the beginning, let's speak about "rules" in the valuation of startups:
💡 investor wants startup to have low value because he wants to have bigger percentage with fewer investments;
💡 startup wants to get as much of investment as possible;
But be careful with money! Here is an article that explains why too much money can be bad for your startup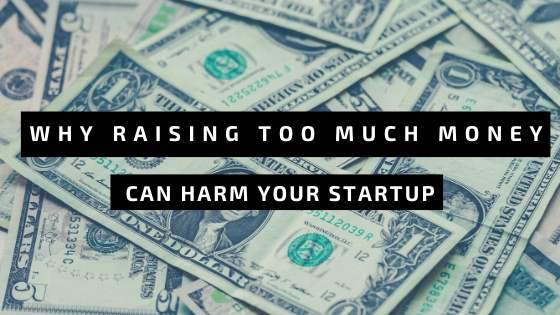 💡 The more you invest in a startup, the higher its value is.
So, let's move on to the methods of valuation for startups. According to Bill Payne, there are methods which work for startups and investors.
Bill Payne is a founding member of four angel groups, an investor in more than 50 companies and a long-time instructor of angel investing courses.
Venture Capital Method
As its name indicate, the Venture Capital Method stands from the viewpoint of the investor. An investor sets a return on investment, let's say 20x. Besides, according to industry standards, the investor thinks that your startup could be sold for $100M in 8 years. Based on those two elements, the investor can easily determine the maximum price he or she is willing to pay for investing in your startup, after adjusting for dilution.
Imagine, a startups is a magic box. When you put $1 inside, it will return you $2, $3 or even $10!
Read more about the Venture Capital Method here: Valuations 101: The Venture Capital Method
Value Your Business Like a Pro!
You don't need to pay for a consultation or wait to receive the results in your mailbox: answer 10 questions online and get your startup valuation immediately - it's that easy, fast and forever free!
Berkus Method
The Berkus Method is a simple and convenient rule of thumb to estimate the value of your box. The starting point is: do you believe that the startup can reach $20M in revenue by the fifth year of its existence? If the answer is yes, then you can assess your startup against the 5 key criteria for building business.
This will give you the understanding of how much your startup is worth and what you should improve.
Read more about the Berkus Method here: The Berkus Method – Valuing the Early Stage Investment.
Scorecard Valuation Method
The Scorecard Valuation Method is a more elaborate approach to the startup valuation problem. It starts the same way as the RFS method, i.e. you determine a base valuation for your startup, then you adjust the value for a certain set of criteria. Nothing new, except that those criteria are themselves weighed up based on their impact on the overall success of the project.
You also can find this method with 6 criteria Management (30%), Size of opportunity (25%), Product or Service (10%), Sales channels (10%), Stage of business (10%) and Other factors (15%). Such method is called Bill Payne Method.
Read more about the Scorecard Valuation Method here: Scorecard Valuation Methodology
Risk Factor Summation Method
The Risk Factor Summation Method or RFS Method is a slightly more evolved version of the Berkus Method. First, you determine an initial value for your box. Then you adjust that value using 12 risk factors inherent to startup-building.
Initial value is determined as the average value for a similar startup in your area, and risk factors are modelled as multiples of $250k, ranging from $500k for a very low risk, to -$500k for a very high risk. The most difficult part here, and in most valuation methods, is actually finding data about similar startups.
Read more about the Risk Factor Summation Method here: Valuations 101: The Risk Factor Summation Method.
So what is the best method?
There is no answer for this question. The best way to calculate the value of your startup is to calculate it with several methods. Each method will give you a different value. Using different methods also helps you to avoid mistakes.
These methods presented above take your time, it would be nice if we have just a formula to calculate the value. 😊
If you got confused on how to calculate the value of your startup, you can address to InnMind team to help you in that: check our services of startup assessment.
Don't forget that value of your startups depends only on your efforts. So here are some tips that an entrepreneur should do to raise a value of startup:
develop steadily;
enter new markets;
do not rush with a deal: in a couple of months your company will cost more (if it develops).
Wish you good luck!
---
Read also: