⚠️ InnMind Discloser: This article describes the personal experience and opinion of the freelance contributor. Nothing here can be considered investment advice or an official position of the InnMind team. ⚠️
---
After reading the title of this article, you probably imagined another child who by pure chance has earned a lot of money and thinks of himself as an incredible specialist when it comes to investing in cryptocurrencies.
But this is not true.
Unfortunately, I haven't earned myself a Ferrari yet, on the contrary, I have the same amount of $500 on my crypto wallet with which I started my way as a crypto investor a few years ago. But it might be exactly the reason why you will find it interesting to read. Especially if you are at the start of your crypto investor's path. I can't give a «success formula» or tell you exactly how you should invest, but I can give you very relevant advice on how NOT to do it.
I started to invest in crypto in 2021. That was a year when the crypto market was highly bullish, every rubbish startup that would put the word "crypto" or "blockchain" in their pitch deck could collect $$ millions in funding rounds without even having a product.
Of course, all those stories of people getting millions out of the air made me very curious. Who would stay away from such a precious opportunity? - Not me!
Part 1: Investing in IDO Launchpad
After I did some research, my first investment was into an IDO launchpad that was pitching on InnMind last year.
This investment didn't bring me any profit but it was a smart thing to do and actually helped me a lot later on as investing in a launchpad is basically buying an investing tool. All the projects run for an IDO, do it on a special platform: IDO launchpad. And to have a better position as an investor, get access to the private pools, and better allocations, you need to own and hold some tokens of the launchpad.
In other words, investing in a launchpad was like buying an entry ticket to invest in crypto startups.
Part 2: My first investments in Torum (XTM) startup
Anyway, my second investment was already much more interesting. From a launchpad, I was able to get a good allocation on the IDO of Torum, a crypto social media platform. I bought tokens for $300 dollars with 4 months vesting, and forgot about them.
After the vesting period ended, I got all my tokens unlocked and could sell them for x7 from the IDO price. Crazy right? It's 3400% in 4 months! After a few more deals, my portfolio increased to $10k from the initial $500 in my wallet.
Not that bad for a teen from a third-world country with a starting capital of 500 bucks and minimal knowledge about investments, right?
But you might want to ask me then:
Why am I broke?  
And here comes my first piece of advice. There is one underestimated threat of crypto. When you earn a lot of «easy money»  without actually any effort, you might start thinking that you actually know how to make that money. No, you don't.
On a bullish market everyone can make money, but what about now? Since the beginning of 2022, the market has been in a downtrend, and so is my investment now.. So whenever you get your first big profit: don't let it blind you. Arrogance isn't a good thing when it comes to money.
Generally talking about emotions in investment is a very negative factor. I would really recommend you avoid them as much as possible.
Part 3: Invest, believe and lose faith  
For instance, this year I invested in a project which I really believed will bring me very good profit.
I invested in an IDO in the amount of $600. Soon, because of the war and market conditions, the price started to go down, but I felt confident and still believed in the project. So I thought it was actually a good opportunity to buy more for a better deal, and invested $400 more, buying tokens on a DEX. A few months later the price was only going down, but I personally knew some people from the project's team and saw how hard they are working, so I kept my trust in these guys and still believed in the project's potential.
At some point, the team was ready to go live with the product. And having connections inside the team, I learned about it a bit earlier than the public announcement was released. And I thought that this will boost the token price for sure.
At that moment I was already at a big loss with my crypto investments, so I got a "genius" idea to compensate for all my losses by buying even more tokens of this project and expecting the token price to grow after the public release. So I invested $1000 more and even recommended the project to my friends, cause I was sure that the announcement would pump up the price. One of my buddies has put all his pocket money in it.
Guess what?
The token price didn't pump after the announcement, on the contrary, it continued to go down.
I was frustrated, but I still believed.
At that point, I completely understood that it is a very bad kind of investment. First of all, because I put nearly all the remaining money into just one project, the token price of which was going down since day 1. My second mistake was: except my feelings that the price will go up, my belief in the project, and my unwillingness to admit that I lost so much money because of my mistakes, there wasn't any good objective reason to invest more into it after the IDO.
However, even while understanding all that, on the other hand, I still thought (or hoped) that eventually, the price will go up, and I thought that if it is an «unwise» investment it doesn't actually mean that it is lost money.
Investments lessons learned
I promised myself that after this project I will never do such kind of risky and emotional investments and that in the future I will be much more responsible with my money. However, I still thought that this investment will work out in the end. So when a few months later I heard the rumor that there is going to be a small artificial pump, I thought that I don't have much to lose and to compensate for at least some loss I bought their tokens for my last $2000 in order to short them for 20-30% in a few days.
Now, half a year later, my investment of $4000 in this crypto startup is worth less than $200.
This can be a very good example for you of how NOT to invest for many reasons.
As I said it shows why emotions are a threat when it comes to trading but also in this case you could evaluate the need for risk management and diversification of your assets. Because even if this case is a bad investment example, still: if I wouldn't put all my eggs in one basket or if I wouldn't invest more than 30% of the whole capital I wouldn't lose all the money.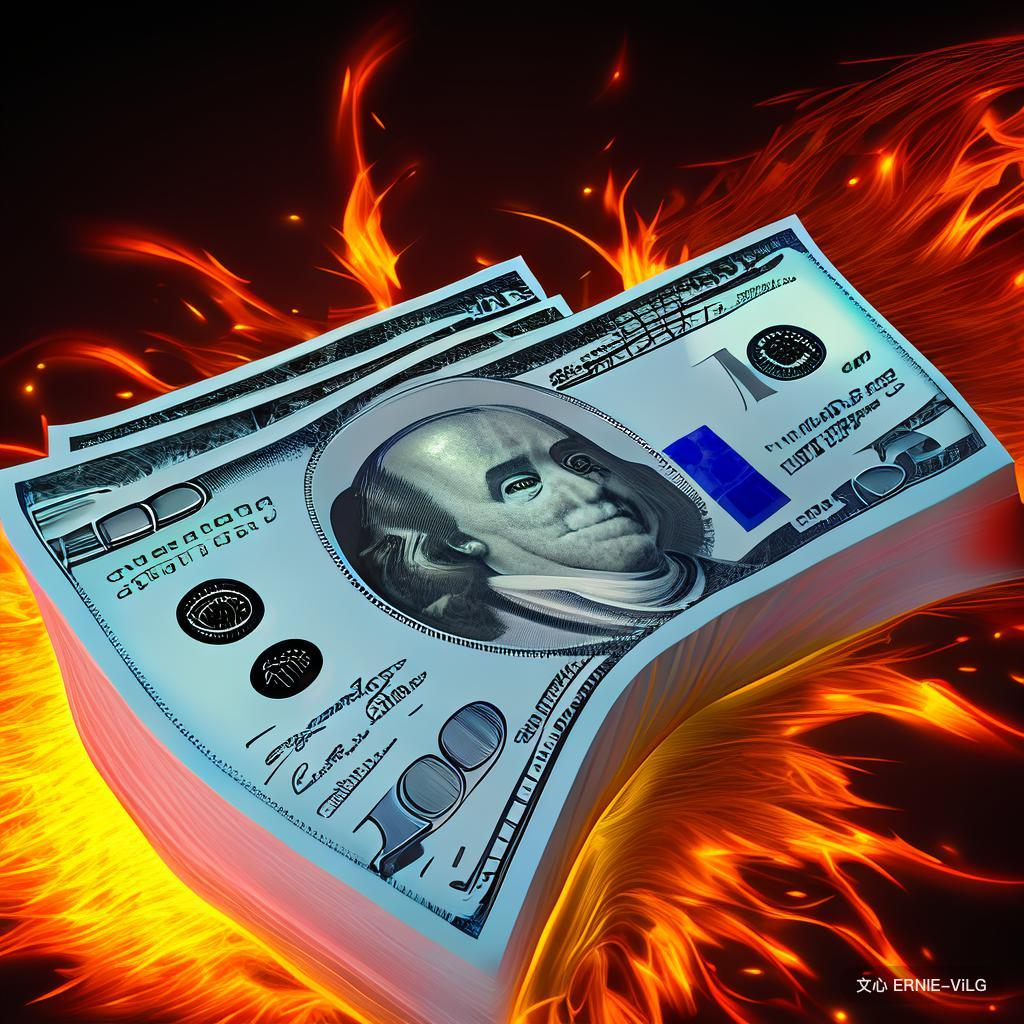 To conclude, I want to highlight the mistakes you might make as an investor.
Don't let quick and easy money blind you,
Never invest all your money - keep some cash/liquidity,
Never invest all your money in a single project: don't put all eggs in one basket,
Don't make decisions based on emotions!
Those pieces of advice might sound very obvious to you and they are, but they also sounded very obvious to me before I started. This article is written to help you not to fall into these «obvious» traps, and I hope the experience I shared will help you avoid my mistakes.
Good luck in your endeavor!
Subscribe to InnMind
Subscribe to InnMind using the links below to stay up to date with upcoming events, releases, and news from the Web3/Cryptocurrency/NFT/Metaverse world of startups and investment funds:
Website | Twitter | Telegram | VC Pitching Sessions | Youtube | LinkedIn
---
You'll also like: