Pitching, it's not just for Shark Tank contestants. It's also for web3 companies as well.
But most people get it wrong. 👎
In this market, the right pitch can be the difference between — creating a billion-dollar company or going back to the 9 to 5 job that you hate, working for your annoying boss (who always smells bad) and that piece of 💩 Suzie, damn I hate you, Suzie. 😡
Right now the crypto market has gone from going to the 🌕 → to going down the 🚽.
No longer are VCs throwing money at every slightly autistic Ivy League grad, addicted to League of Legends, and who only eats Pizza 🍕 and ramen 🍜. I can never trust a vegan thanks to SBF.
Now, they're looking for ACTUAL products with ACTUAL value.
But no matter how good your product actually is, no one will get to see it if you don't raise enough money.
And if you're in the market to raise money from VCs, you'll need → a pitch.
We're here to give you 3 quick 🔥 tips to make you a better pitcher. No, not a 🍺 pitcher, but an investment pitch.
1️⃣ Nail the pitch brief
The core of the pitch is the pitch itself.
It's not a fancy presentation, a detailed spreadsheet, or a crystal ball cash flow projection.
It's just 2 things:
what's the problem?
what's your solution?
Honestly, that's it.
But beyond this 👆 you gotta nail down a few important points like:
👉 Revenue: How is your web3 startup going to earn money and is this sustainable over a long period?
👉 Proof of work: Do you have proof of work to show that your model has worked and it's scalable?
👉 Market size: Is there a viable market for your product, coupled with things like customer appetite, lack of competition, and more?
👉 Financial asks: Why do you need the money, how are you gonna use it, and when can investors expect a return?
2️⃣ Pitch your startup to everyone
Web3 startups often make the mistake of pitching to a few VCs.
Think of pitching as going to a hotel's buffet. Have a bit of everything.
Some spicy salmon rolls, some fajitas, some burger sliders, and…slurp… definitely some pecan pie cheesecake. 😍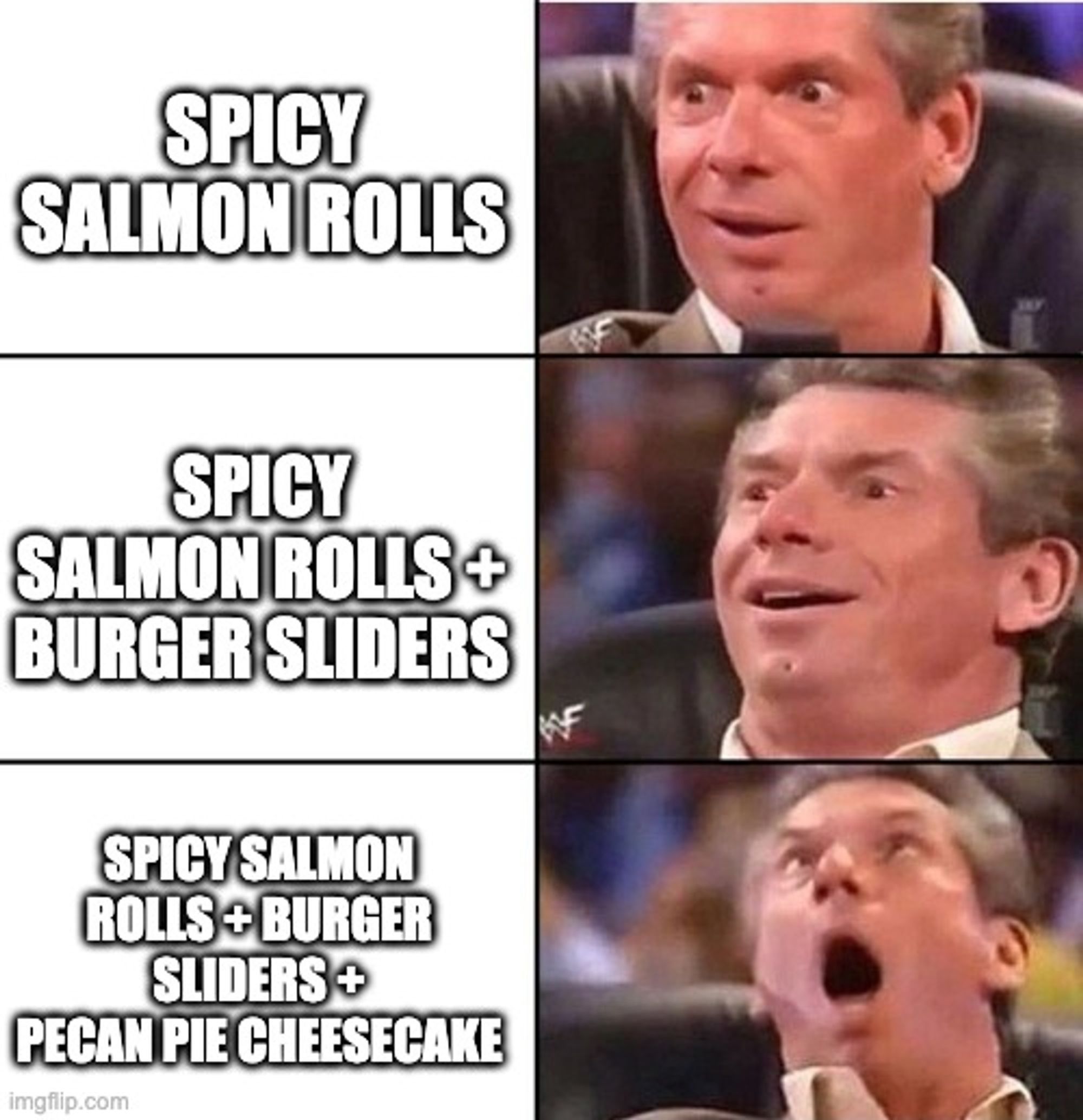 In the same way, think of pitching as sampling a buncha different cuisines before you land on the one you like.
This could be:
attending demo days
participating at hackathons
going through accelerators
attending open startup pitching sessions
And even standing at traffic signals in San Franciso, New York, London, and Barcelona and pitching your idea to random people. 🤷‍♂️
Jk, don't do that 🤣
3️⃣ Just Pitch
The last tip to pitch is — just pitch.
Seriously, the easiest way to validate your idea is to go in front of a group of people, VCs or not, and pitch.
Think of it as singing your fav song in the shower (for me it's Rolling In The Deep by Adele) but instead:
👉 of singing → you're pitching
👉 of showering → you're raising funds
👉 of standing naked → you're wearing clothes
😅 should've thought of a better example lol 😅
If you're a web3 startup that's prepping to pitch in front of VCs, don't worry we got some helpful resources for you.
Check out our curated Youtube videos for everything from Pitching 101 to Live web3 startups pitching to actual companies.
Web3 startups have raised over $50 million, that's $50,000,000 🤯, just through InnMind's Pitching Session (hey, it's true, we don't even count here the overall amount of $$$ they raised, like many market players do for beautiful numbers).
So, what are you waiting for?
Go nail that pitch + pitch to everyone + but don't forget to just PITCH. 💪
---
Have a solid startup pitch ready?
If you've:
✅ Built your product
✅ Nailed your pitch
✅ And need funds
Check out InnMind's Web3 Accelerator!
We're running a tailor-made (like your favv suit) 3 month program for founders building web3 solutions.
Even if you're not dead set on this journey with us, we encourage you to PITCH so that we can help you make your pitch better and help you raise funds when the time is right.
---
FREE Pitch Deck Examples
Don't forget to check the examples of the pitch decks that successfully raised millions of VC funding 👇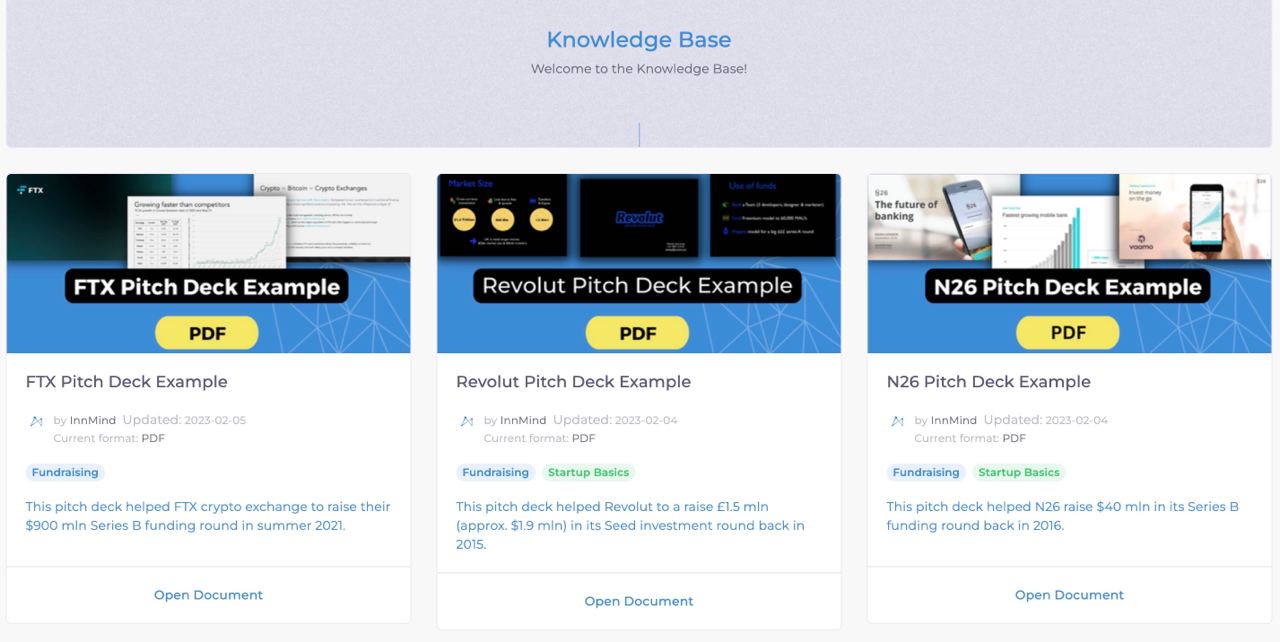 More on startup pitch: