"Verified by InnMind" - it's a cool new special widget available for verified web3 and crypto startups on the InnMind platform.

Adding this widget to your web3 project website lets the visitors know: your startup is verified by InnMind, the leading platform and brand name in the web3 startups and crypto VC industry!

The Verified by InnMind badge, published on your home page, acts aka social proof, giving more credibility and trust to your project. It also shows investors and the community that your project is not just listed on the InnMind platform, but also was verified by our team.

Moreover: once you embed the InnMind widget on your project website, the website link on your InnMind profile will automatically change to the «dofollow» link, which will also have a good impact on your SEO and google ranking!
How to Add InnMind Widget to Your Startup Website
First, log in and open your startup profile on InnMind. On the top right side you'll find the button "</> Get InnMind Widget"


When you click on it, you'll see 6 different designs of InnMind widgets. Choose the one that will be a great fit for your web page design, and you'll get the auto-generated embedding code.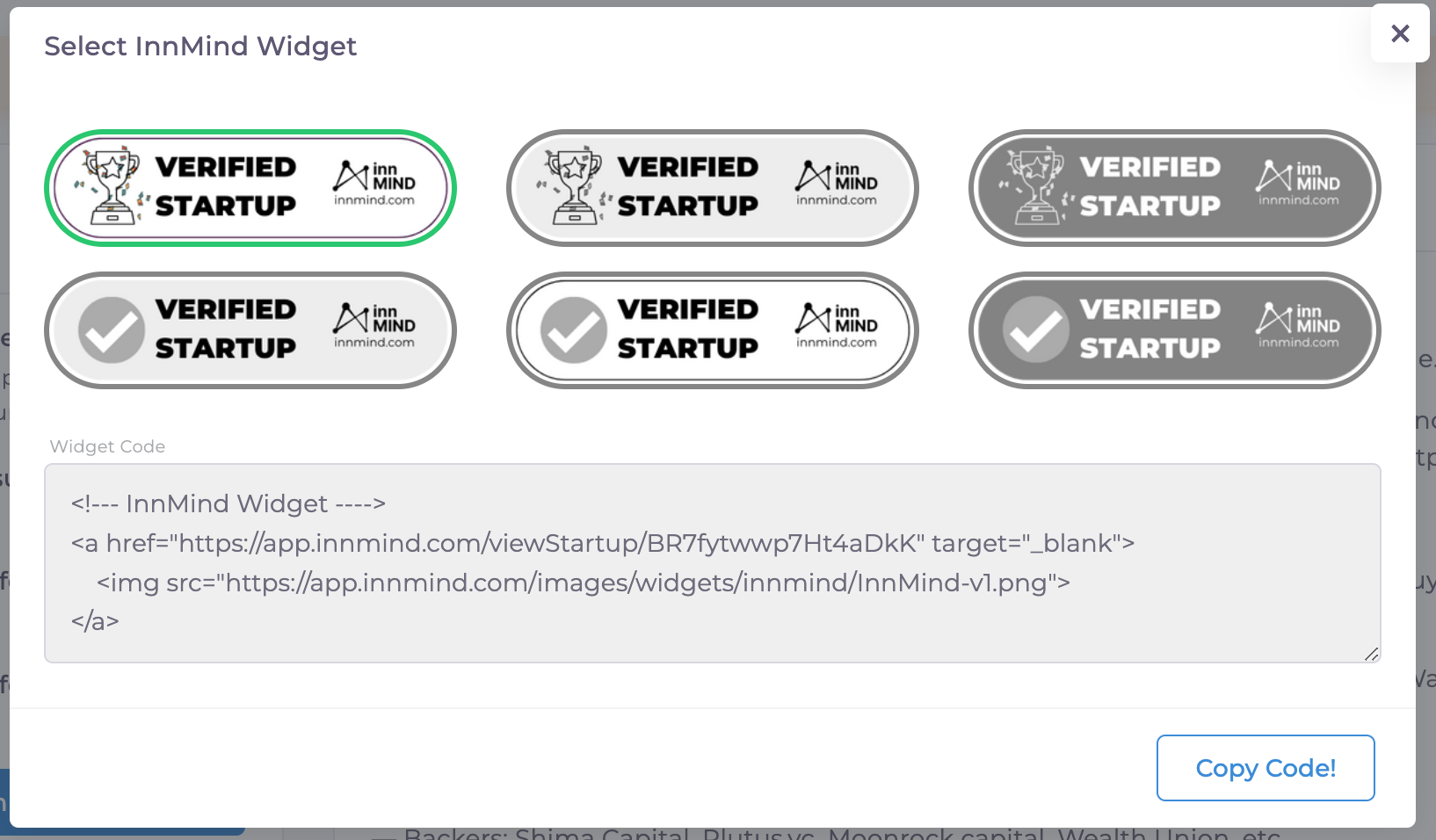 Once you've copied the code, go to your website and just embed it to your startup website.
This part is really simple to do, but the process can differ from project to project, and depend on your website specifics: did you build a custom-coded website from scratch or used webpage constructors like WordPress or others.
In the majority of webpage constructors, you can select a Custom HTML widget and simply paste the widget code there. If you have created a website from scratch, you may need to request your developer to add the widget code (of course, if you are the one who coded the site by yourself 😉).
👀 If you can't find the widget on your startup profile
Then most probably your startup is not verified yet. No worries, you can request a verification call here.
It costs just €15 to cover the costs of the verification procedure.
Additional value from being verified on InnMind: you'll get feedback about your project and recommendations from a professional venture analyst during a verification call, plus you'll receive a beautiful "Verified" badge on your startup profile which also works as a green light for other startups and investors on InnMind while building a connection with you!
How Web3 Startups are using InnMind widget badge
Look how other web3 projects are using Verified by InnMind widget on their websites.
A DeFi platform, that aims to bring DeFi to millions of web2 users by re-thinking the existing process of investing in liquidity pools and yield farms and removing unnecessary hassles.
They added InnMind badge to the website footer 👇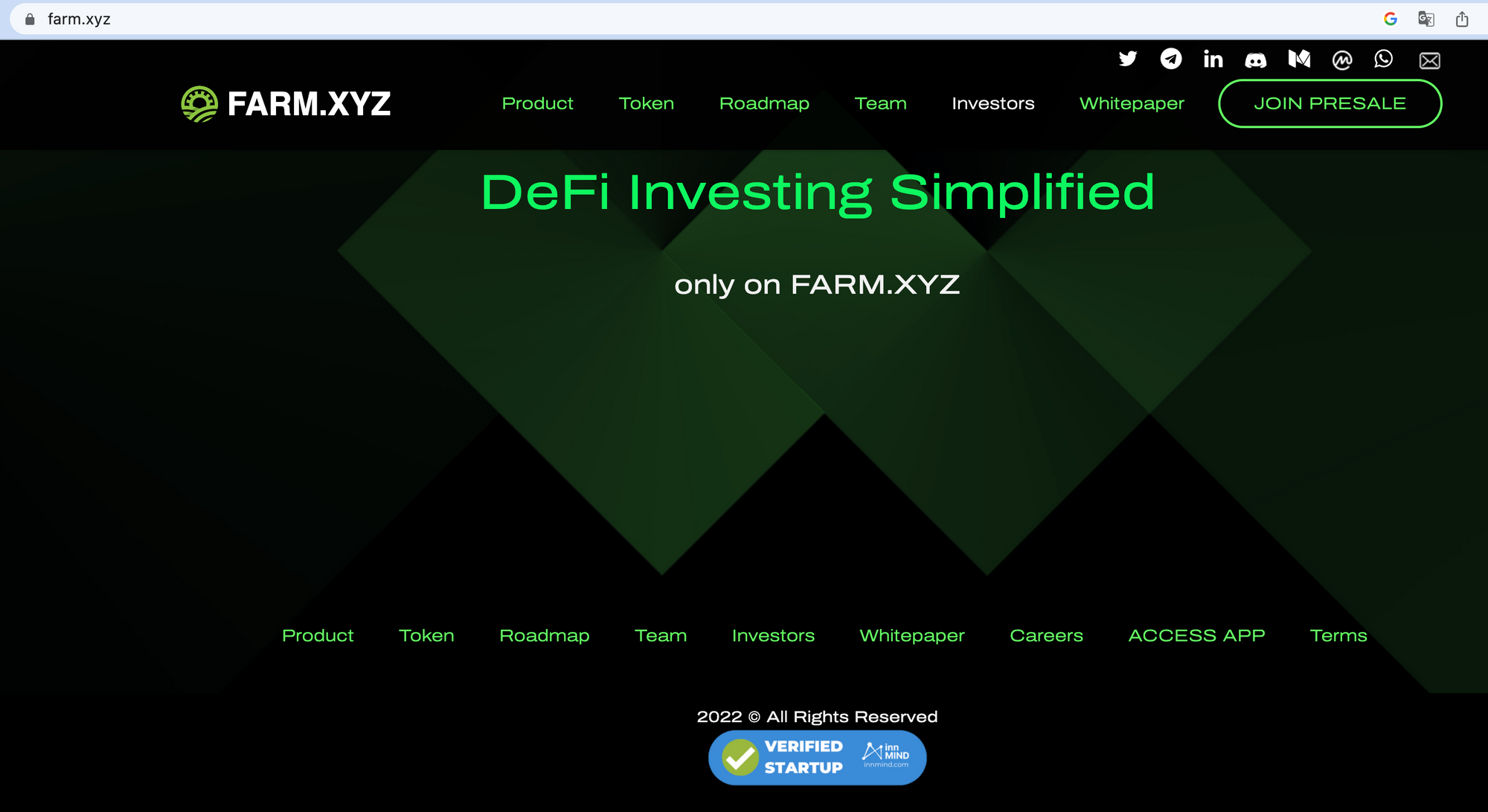 A decentralized infrastructure project that solves the actual problem of web3 world: the inability to build really decentralized dApps, without centralized parts or service providers (like AWS, Alchemy, Infura, DNS, etc).
They embedded Verified by InnMind badge in the middle of the home page, which fits perfectly with the website design and demonstrates to all visitors that DCloud is a solid, verified and trusted project 👇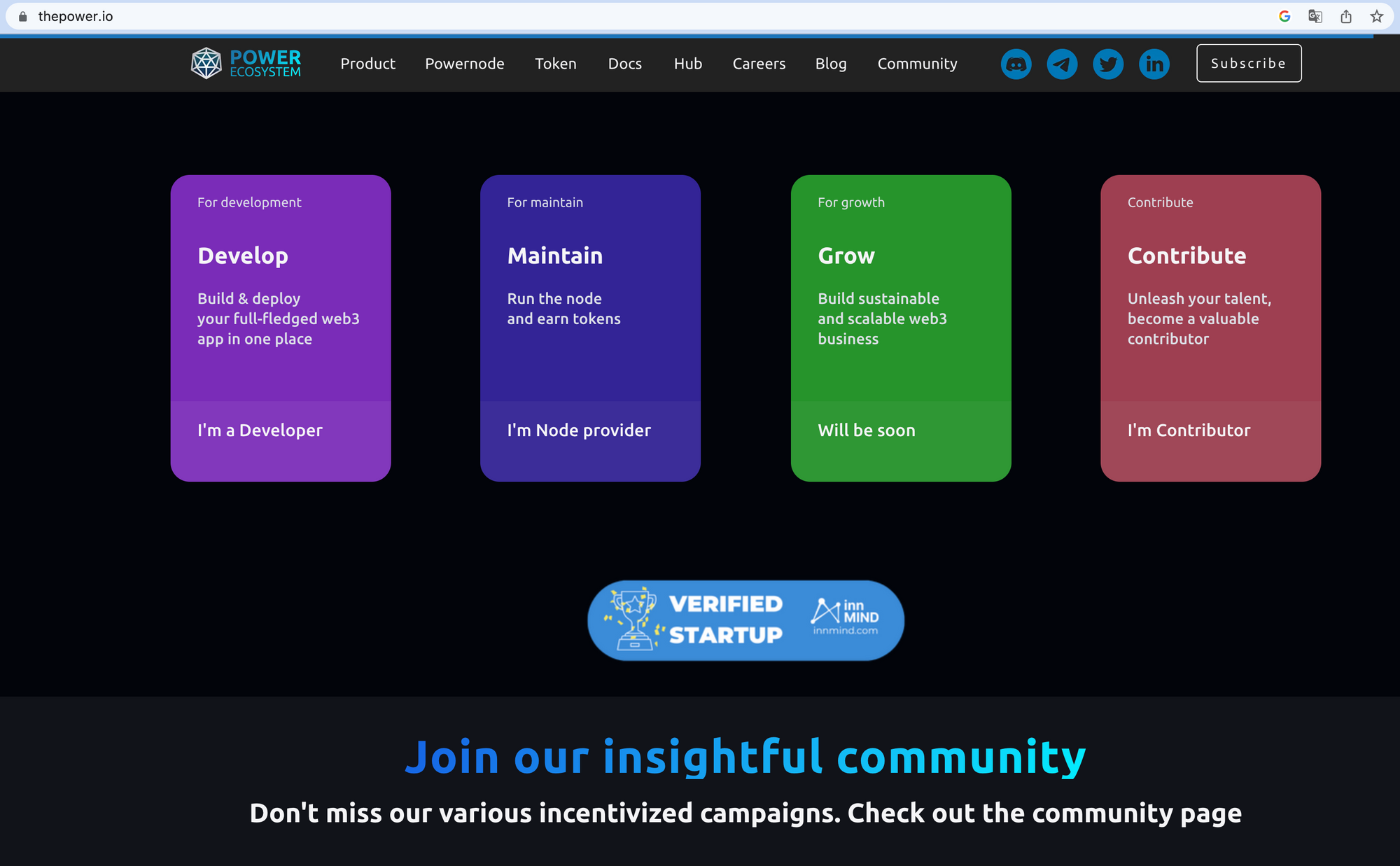 Skill Labs is a one-stop platform that brings transparency and quality engagement to the GameFi sector. It serves gamers, investors and the whole GameFi community, allowing to pick the best games to play, analyze metrics, and claim achievements for playing your favourite games.
Skill Labs added Verified by InnMind badge on the website's footer, right below the join community buttons, letting all existing and new community members know that Skill Labs is a solid GameFi startup, verified by InnMind experts 👇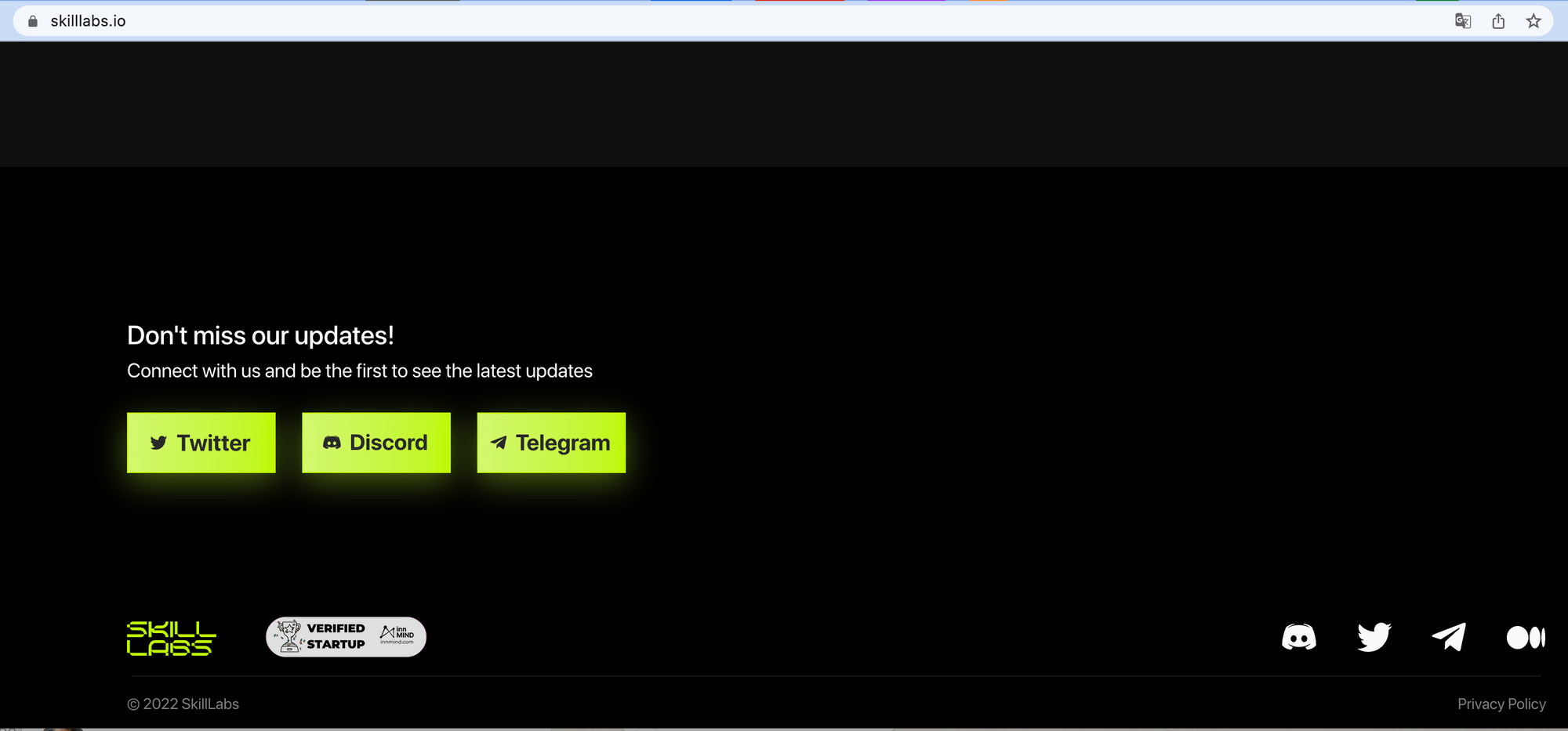 Key advantages of adding the InnMind widget to your website 💡
Is it worth adding the InnMind widget to your website? Let's summarise the key value that you'll get from this amazing feature:
More credibility and trust for your crypto project from your website visitors, community, and potential investors
Getting shared authority from InnMind's brand name, the leading player in web3 startups and VC industry
Better SEO and ranking of your website
More investors finding your startup profile on innmind.com
No doubts: it is worth spending 5 minutes to embed the widget code on your website and enjoy the benefits!

Agree? Then don't delay, do it NOW!
---
Read also: