Black Friday and Cyber Monday are critically important for eCommerce entrepreneurs because they mean significant increase of online traffic and boost in buying intent. What can we learn from it in regards to startups' sales strategy? Can tech startups join this crazy fair and benefit from Black Friday's hype? And how should they get prepared?
Every year last week of November all the brands compete in most appealing offers, while customers get overwhelmed with marketing shots and sales tricks with enormous discounts. We just passed the Black Friday and Cyber Monday 2020 season. CNBC already reported that this year's online spendings on Black Friday surged nearly 22% to hit a new record $9 billion, according to data from Adobe Analytics. This makes Black Friday & Cyber Monday 2020 the biggest digital sales days in history in the United States. Despite the COVID pandemic.

While waiting for the European and global stats data, we reached out to international sales professionals and startup founders to understand how tech startups can benefit from the largest yearly sales events and what they can do to improve their sales numbers this winter. Let's have a look at what they advice:

Charlie Camisasca, founder at The eCommerce Boardroom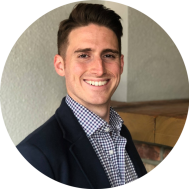 More folks are online on these sacred days, and they are there to buy. As an eCommerce store owner, you have to be ready. That means being prepared in advance with a mixture of the following marketing strategies:
Inbound Marketing: If you don't already have an SEO strategy in place, you should start one ASAP to start realizing results months from now. If you already have authority in your niche, write a blog post for "The Definitive Guide to Getting the Best Deals on Cyber Monday" or something of that nature. People will be searching for just a guide such as that to make sure that they are making the most of the sales & deals. Imagine if they landed on your site organically through their search?
Outbound Marketing: Create your offer (20% off? 50% off? Buy 2 get 4 free?) and boost your PPC Ad budgets to 2-4x their normal levels for the few days surrounding and including the sale. You need to divert as much of that traffic (which has buyer's intent!) to your store as possible!
Subscriber Marketing: Hopefully, your brand has been employing strategies to build your email list by providing free value (e.g. eBooks and Discount Codes) through your site. Now is the time to leverage that email list. Make sure your subscribers know about your deal ahead of time. And when the day arrives, don't be afraid to send them at least 3 emails on Cyber Monday / Black Friday.
Anton Konopliov, Founder & CEO at Palma Violets Loans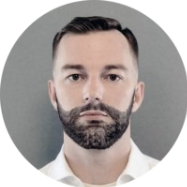 B2B startups can definitely use Black Friday as part of their marketing strategy. B2B companies should be mindful of the fact that although they target other businesses, their services/products should deliver results that will cater to the target market's consumer demands.
While conducting Black Friday and Cyber Monday sales during your startup seems to be a good idea, businesses should still not expect high-profit returns. But they will have a wider reach because of these sales which will contribute to the startup's success. Additionally, take note that personal value offers twice the impact of business value in closing a sale.
David Ciccarelli, Founder and CEO at Voices.com

We've done time-bound Black Friday discounts on our annual subscription plans. They've proven to be effective as we reserve our best deal of the year for Black Friday.  But if you've never done this before, you should be direct with your customers. "We're trying something different this year (who isn't!?) and we'd love to earn your business with a Black Friday discount. It'll be our best deal of the year and I wanted you to be among the first to know."
Ottomatias Peura, CMO at Speechly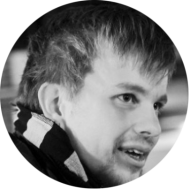 We do not use Black Friday sales in our strategy, but if I were a business that wanted to use it in my strategy, I would refrain from lowering the price of my product. What I would do is offer side benefits. For example, if I offered a client reporting service, I might offer 20 free reports for a referral, if that referral actually buys. Doing something like this adds value to the product without diminishing the price.
Jack Epner, Sales and Marketing Consultant
Black Friday is traditionally a consumer event, and with most businesses closed that day, while anyone can make an excuse for promoting a product, I think it doesn't lend as well to B2B sales.  Frankly, I think it's a difficult time for a product to launch, because it will be lost in a sea of products with established brands that have been advertised to death in the preceding months.  
My advice is to truly know your market before you begin the sales process, to find where your buyers exist (both online and offline), and be targeted in your approach.  And unless your product is truly unique and your market entry strategy involves little to no competition, wait until after the consumer chaos of Black Friday dies down to launch a new product, unless your competitive advantage is VERY clear and you have appropriately marketed the product pre-launch.
Willie Greer, Founder at The Product Analyst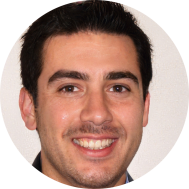 With the high percentage of shoppers during black Friday, SaaS Business owners surely love a pinch of those sales, and surely it will seem easier said than done, but with the right steps and preparation, cropping a part of that spending season won't be much trouble.
- Craft a game plan. Know where and when to put your ads, and what discount or promotion you will be hosting. Think of the timeline and whether your target audience will be present in the location of your ads when it's shown. Will you be able to still earn with that discount you're putting up? Businesses usually opt for a 20% discount but setting a bargain price for your black Friday deals should help you earn and not put you out of business.
Reuben Yonatan, Founder and CEO of GetVoIP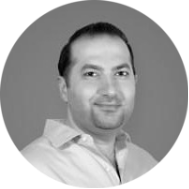 I would advise founders to remember that launching a business in Autumn means they have a short window to generate revenue. For B2B startups, it is more difficult because most businesses have already maxed out their budgets.
To succeed, take advantage of the holiday and align your marketing message with the holiday season. That your product/service has nothing to do with the holidays does not mean you cannot find an angle that will appeal to holiday shoppers.
A good example is what Apple did a while back. They ran an ad showing a boy glued to his phone during the holidays and seemingly uninterested in anything else. Eventually, they reveal that he was making a video for the family. The message tugs at the heartstrings and makes you want to get the next iPhone.
Similarly, find an angle that will appeal to the holiday spirit and run with it. It will expose your product/service to a large audience and give you a chance to generate revenue.
Referring to the opinion of other industry experts in startup sales with an extensive professional background learned by trial and error, you can access the recording of a recent workshop organized by InnMind, where you can find practical insights on the end-to-end revenue generation process and how to optimize your sales strategy in a scaling startup prepared by Anton Antich, Board member at InnMind, COO at Intento, ex-Veeam, and a serial techpreneur and investor with an outstanding track record. Other insightful content from sales & marketing experts with the most essential tips is available in a dedicated playlist on InnMind YouTube channel.
InnMind is a #1 in Europe digital ecosystem for tech startups, Venture Capitalists and Corporates. InnMind PRO Members get exclusive access to online events such as the recent workshop with Anton Antich and his exclusive materials, Shark Tank VC Pitching Sessions, Startup Bootcamps, free deals from AWS, IBM, Zendesk and Hubspot, and an opportunity to connect with potential clients and investors, as well as receive many benefits from InnMind partners. Create a startup profile here and upgrade your status to become a PRO member!
---
Read new posts in our blog: