Since the crypto market switched from bull to bear trend in 2022, many active crypto VC investors slowed down investment activities and took a step back to adjust the risks and re-consider investment focus. And many of them, even those who invested in gamefi startups during play-to-earn hype, started looking precisely at more solid tech projects, specifically blockchain and web3 infrastructure projects.
What is web3 and blockchain infrastructure about?
By web3 infrastructure startups, we mean the enabling technologies, tools and solutions that developers need to build and operate decentralized applications and that are critical for the development of this industry. It includes new protocols and cross-chain interoperability solutions, cybersecurity and web3 cloud technologies, decentralized finance (DeFi) and data management tools.
We reviewed early stage startups, that pitched on InnMind DeFi & Infrastructure pitching sessions in 2022 and created the top-10 list of those that can have the highest potential due to venture capitalists' feedback.
Before we start, encourage you to get more tips and insights by email: every week, we curate a special web3 digest packed with useful tools, market insights, and exclusive opportunities tailored for web3 founders and investors.
Let's have a look at them: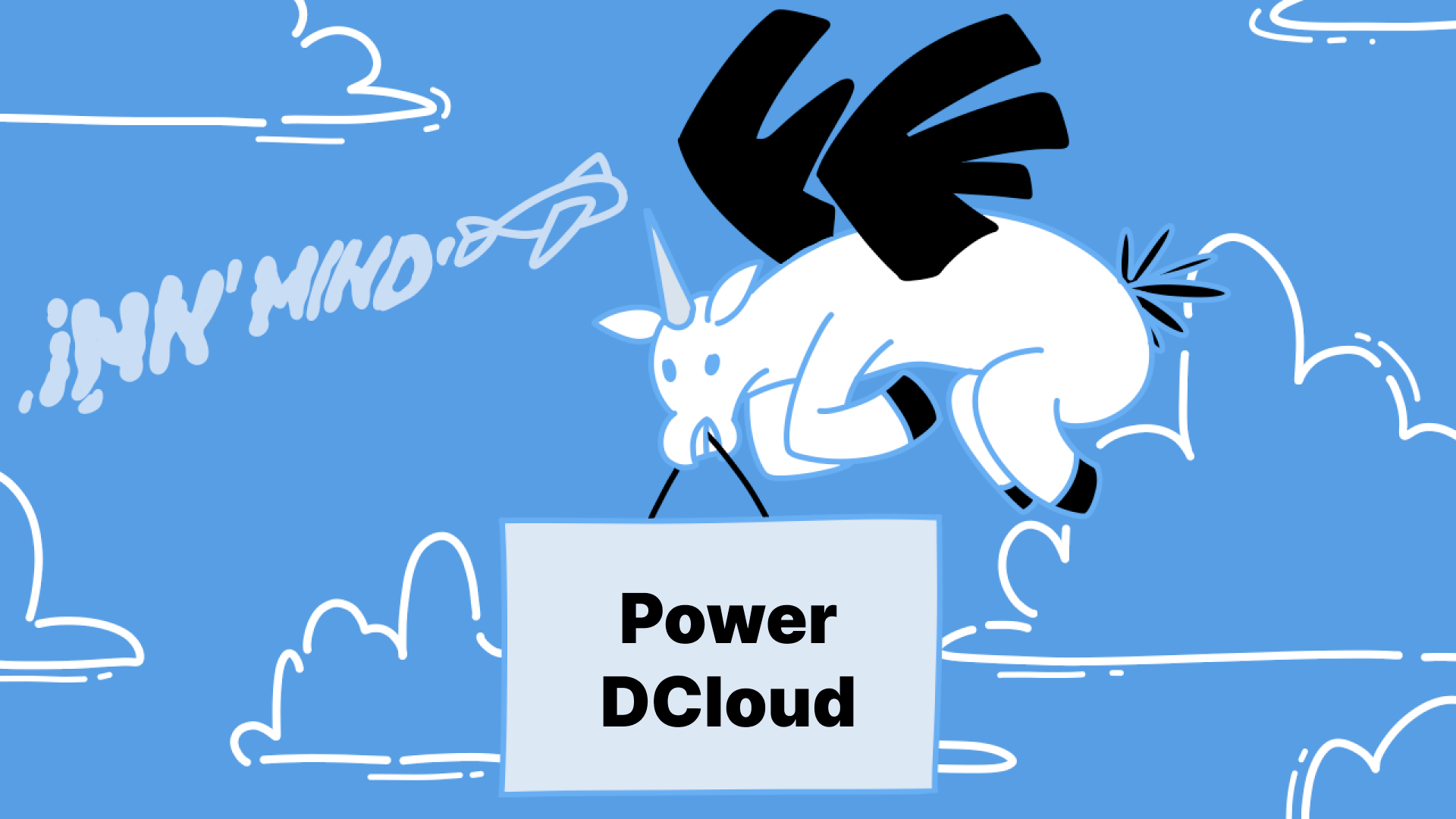 The sad truth about web3 is: almost 99% of all so-called dApps are not really decentralized. It has centralized parts or uses centralized services for decentralized stuff. Literally, few central services can shut down practically the entire web3 within an hour!
Power Ecosystem builds the world's first web3 cloud infrastructure to deploy all parts of full-fledged dapp in one decentralized space - Power DCloud. It is based on an in-house fully-sharded blockchain platform with its own BFT consensus.
DCloud is a one-stop web3 cloud that combines a universal set of services to deploy and maintain all parts of dApp:
- MultiVM: Ethereum VM & WASM VM in a single protocol;
- DStorage: store frontend code, NFT data or files in a really decentralized way with no need for web2 clouds;
- Сustomizable chains with own tokenomics: community chain, project chain, private chain, satellite chain;
- Web3 API: dApps without any intermediate services;
- Power Hub - one-stop entry for devs, users, node providers and projects. Powered by its own set of services: web3 store, wallet, node/chain/dapp control panels, dapp manager, explorer, faucet and so on ...
Project stage: starting a Testnet campaign to check the technology in a battlefield conditions, community engagement, ecosystem boosting through the development of joint products with web3 projects
Startup Profile and Pitch Deck: https://app.innmind.com/viewStartup/krfZoLiW6izqjXT6T
Website: https://thepower.io/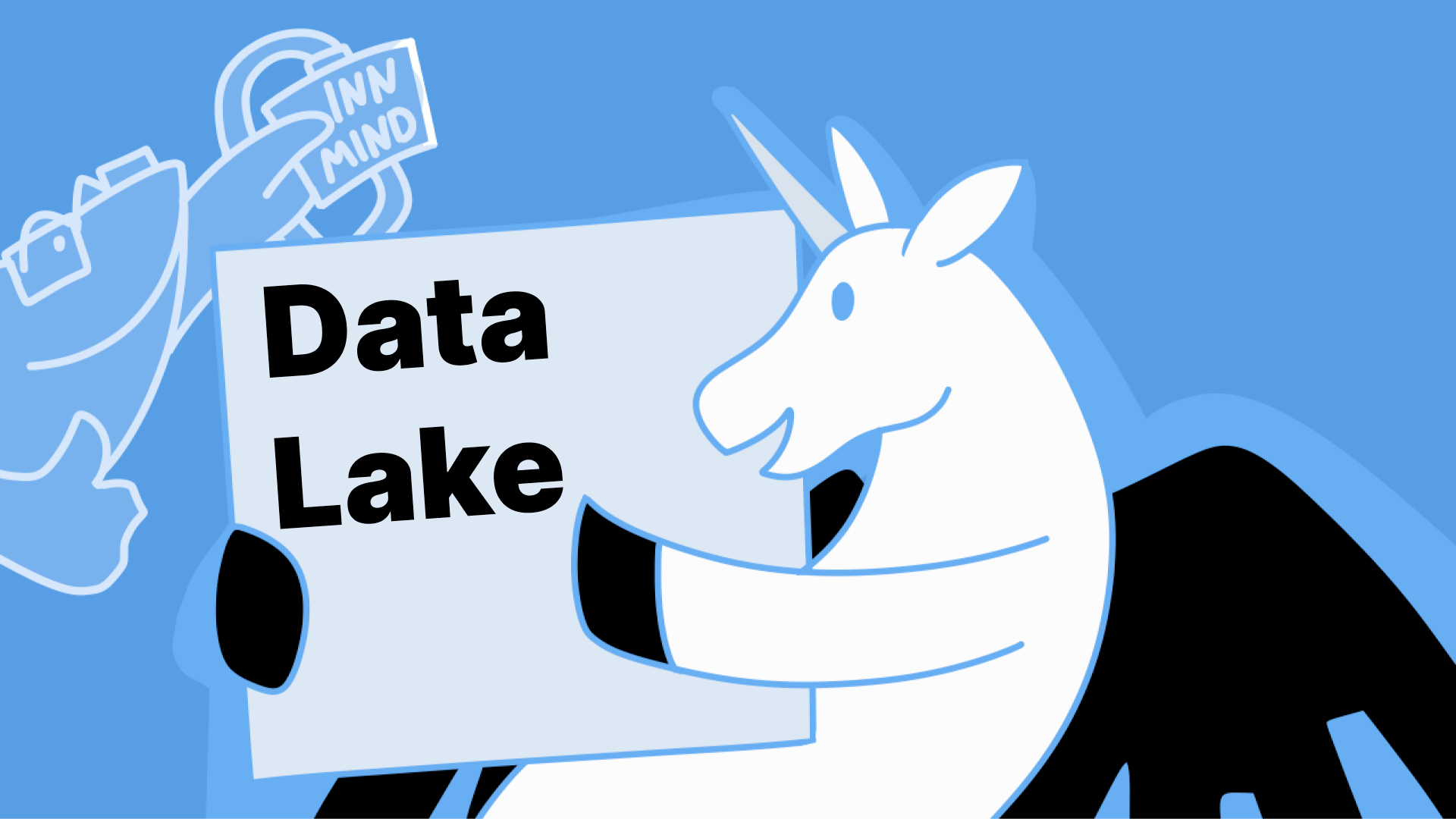 Two medical doctors and healthcare entrepreneurs, Wojciech Sierocki and Ligia Kornowska launched the web3 firm Data Lake. Data Lake is a blockchain-based medical data donation system that uses the $LAKE utility token to incentivize participation in data altruism. They provide access to massive data sets that revolutionize scientific and medical studies, and they use blockchain technology to record patients' consent to the anonymized use of their data.
Value Proposition for 3 segments of target audience:
For hospitals, it offers a method of converting a cost position (data storage) into a revenue position without danger of breaking the law or damaging their reputation.
For data buyers, it helps them acquire extensive collections of crucial medical data for R&D projects that are less biased and more representative as they will be contributed from around the world across all demographics.
For the general public, it allows them to take ownership over their data, and share in the rewards of a new medical data economy based on web3 technologies.
If you are a healthcare entity looking to monetize your data repositories in a legal and ethical way, a research company looking for diverse data sets, a healthcare medium or opinion leader who would like to promote data donation initiative - consider joining a global medical data donation just like blood donation with Data Lake!
Startup Profile and Pitch Deck: https://app.innmind.com/viewStartup/c9bSpTxHudtuD8jBh
Website: https://data-lake.co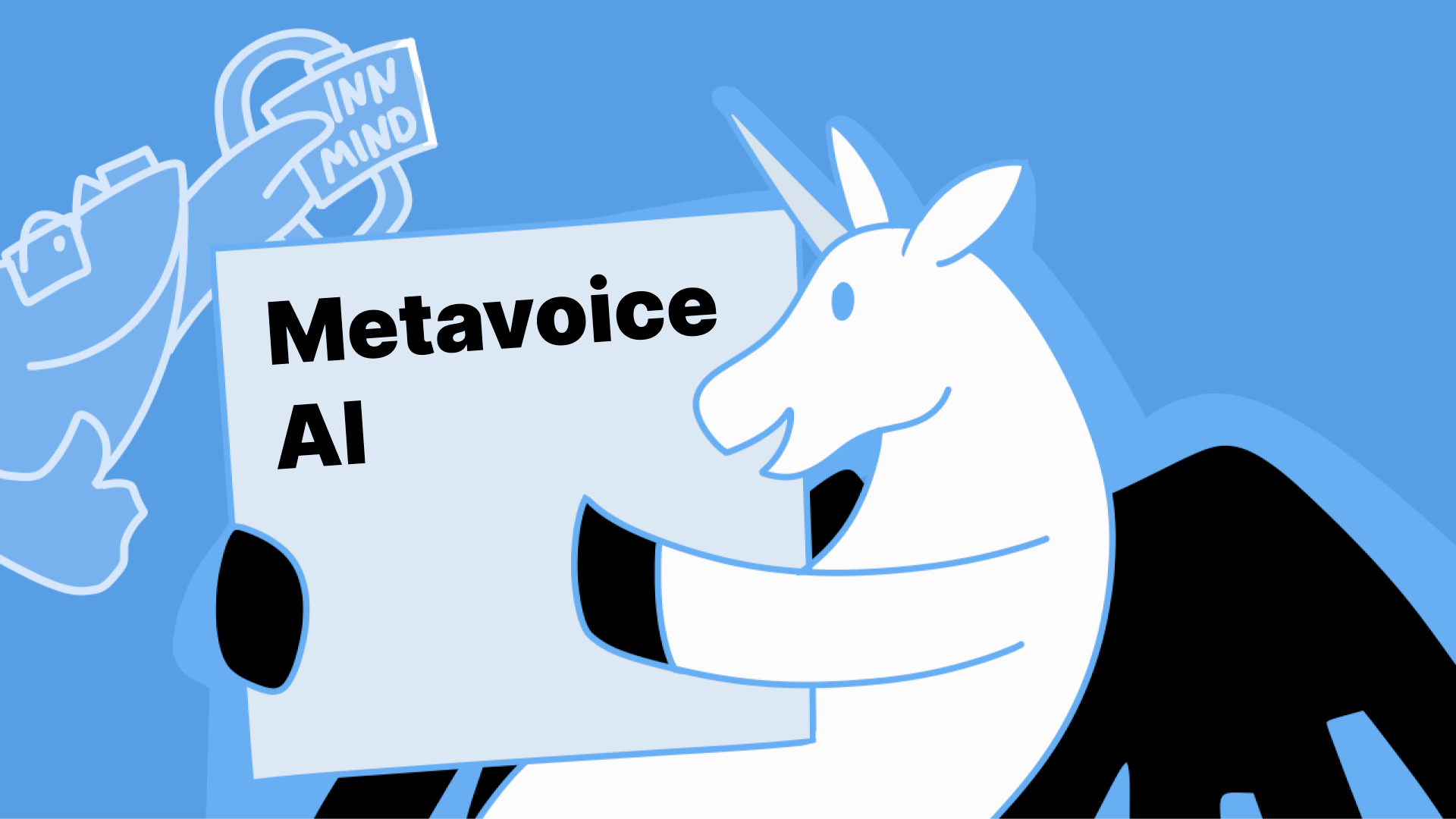 Do you know, how the AI voice conversion algorithm works? Then imagine, that it's working in real time and the model is signed with an NFT token… It becomes real with Metavoice technology.
MetaVoice is an application for desktops and mobile devices, enabling the real-time change of your voice to another one using Artificial Intelligence algorithms, as well as adding a secure signature to your voice and verify it.
All MetaVoice products will be secured with NFT Tokens. The app will keep web3 standards, because users will log in using cryptocurrency wallet. The application will be integrated with VoiceStore - a library of voice models, that gives you unique identity to your voice.
The main target audience for this technology are gamers: for those who enjoy making heroes by altering your voice in real-time, Metavoice significantly increases character creation and development options.
Additionally, there are a dozen other use cases: Metaverse (avatar creation), dubbing (in movies and games), and movie production (imagine Geralt from The Witcher could have the same voice in all languages in the world), resurrecting famous voices (e.g. Michael Jackson), Streaming, Marketing, Audiobooks, call center, medical, entertainment, security, anonymization, etc.
Startup Profile and Pitch Deck: https://app.innmind.com/viewStartup/XHvGj947SxuDsAF3n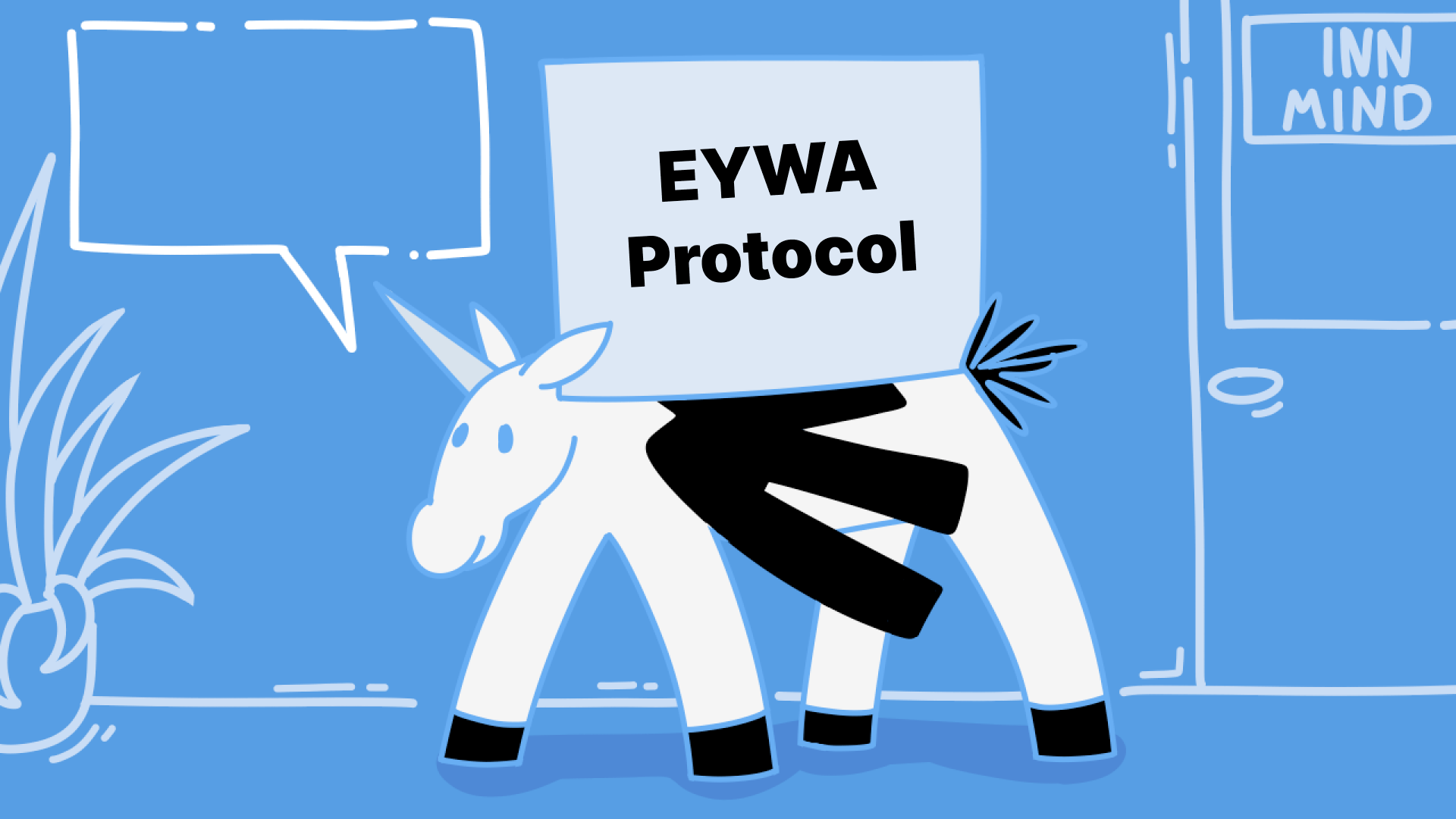 EYWA is a cross-chain interoperability protocol that makes it possible for the blockchain networks to communicate with each other like if they are in one network.
It allows projects to be listed on a Cross-Chain DEX accessing all blockchains' liquidity & user base and earn additional farming yield on own liquidity. While Eywa's single cross-chain pool eliminates the need for projects to have liquidity pools in each chain (which means large cost savings for blockchain projects and crypto startups).
The cherry on the cake is a universal stable coin eUSD in Hub chain, backed by stable coins in connected chains. It creates ultimate simplicity for users: access to all blockchain assets, transactions in gasless mode, etc.
The winners of multiply hackathons, Eywa team reached impressive product and business development traction, integrated with 8 main blockchain protocols and agreed for strategic partnership with Aurora and NEAR ecosystems.
Startup Profile and Pitch Deck: https://app.innmind.com/viewStartup/npGegYMNQkc8CLAjh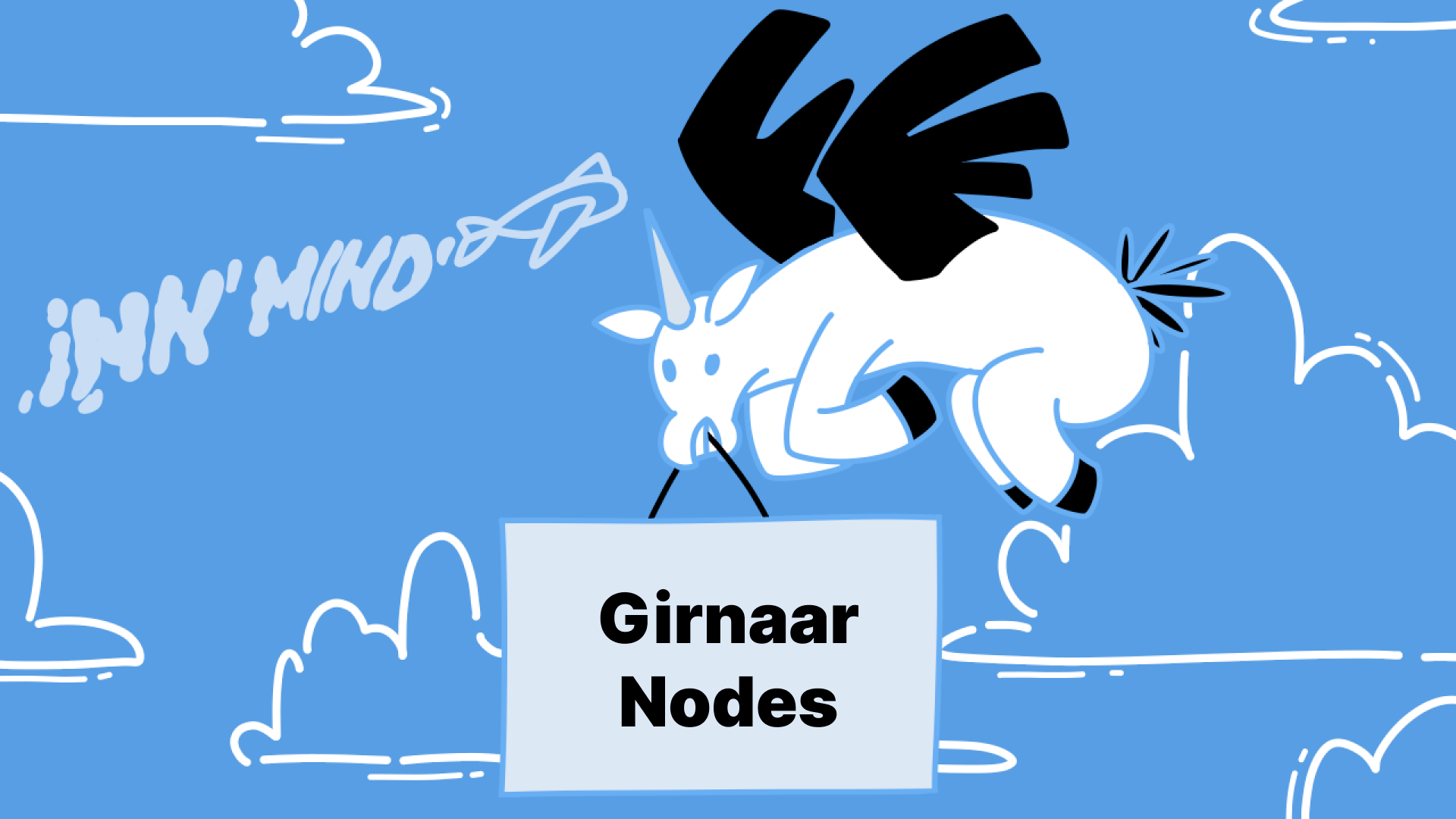 Ginaar Nodes is a startup from India that developed a set of APIs/ smart contracts, enabling any Web 3.0 DApp to earn additional revenue from users via stacking subscription.
Their technology aims to eliminate friction in decentralized applications' monetization for both sides: DApps and users. For users, it brings a single subscription to explore Web 3.0 DApps without spending crypto or risking their crypto assets. For DApps and web3 entrepreneurs, it brings an alternate revenue source.
The big vision of Girnaar founding team is to become the single subscription a user would ever need to access any product in the Web 3.0 ecosystem.
Girnaar Nodes is one of the 100 validators (licensed miners) on the world's largest Web 3.0 DApp ecosystem.
Startup Profile and Pitch Deck: https://app.innmind.com/viewStartup/CgPG6Mmc5LbFZeYGY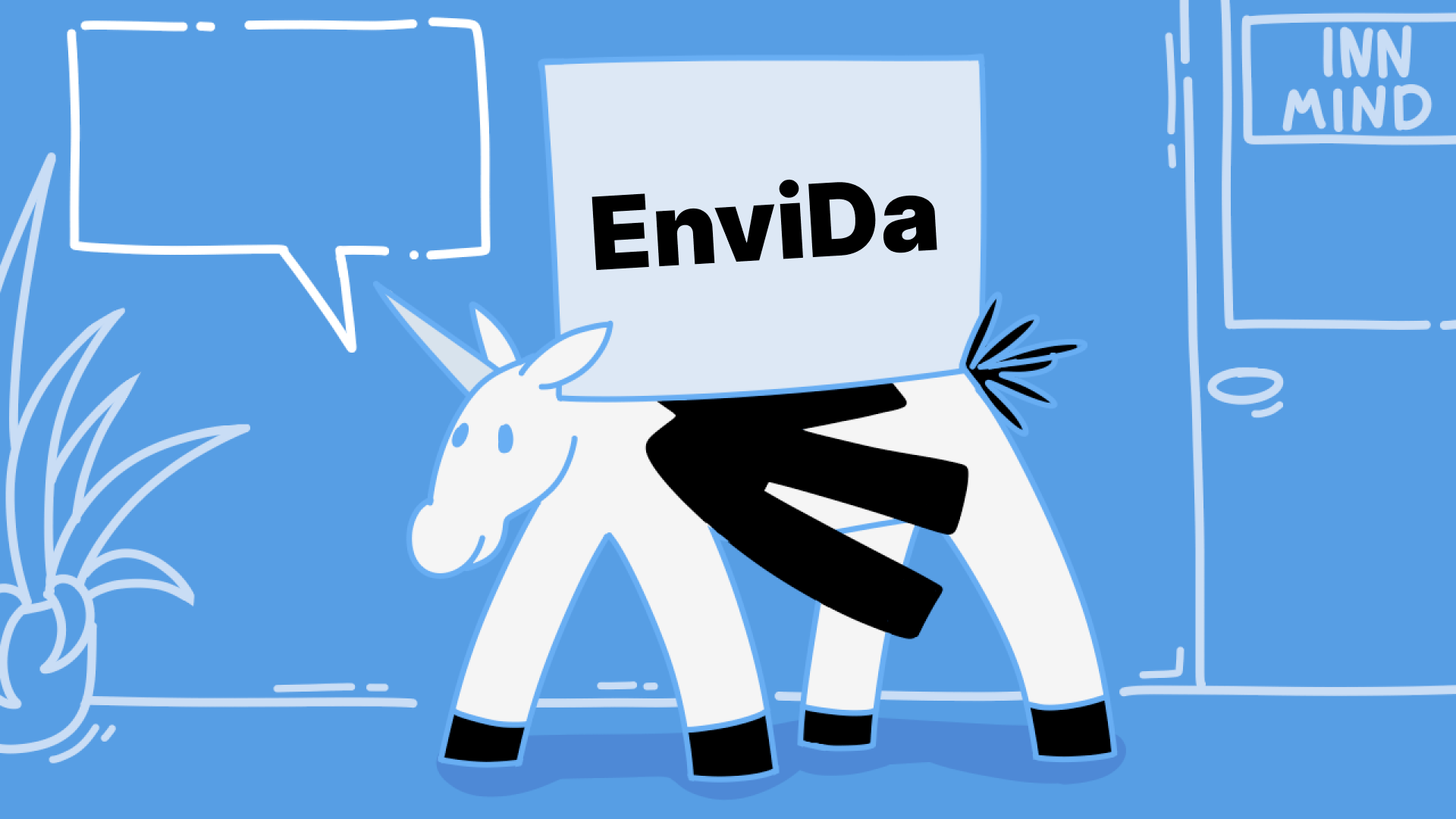 The EnviDa project aims to develop a decentralized method for gathering delicate environmental data that will be important in the future.
EnviDa offers a reliable "environmental data bank for all upcoming environmental projects." With this in place, EnviDa strives to develop into a top-notch database that holds both current and historical data. The data will be saved on the blockchain network, which would be irreversible.
The use of an immutable ledger for the storage of environmental data has various advantages. It would enable environmental agencies and pertinent NGOs to track toxins within the ecosystem.
Since EnviDa is the first of its sort in the blockchain business, you are mistaken if you believe this to be an old piece of technology. It intends to have a dedicated internal internet connection, enabling features like mobile cryptocurrency mining and environmental data tracking.
Startup Profile and Pitch Deck: https://app.innmind.com/viewStartup/8aPByDAPayJfoEEFv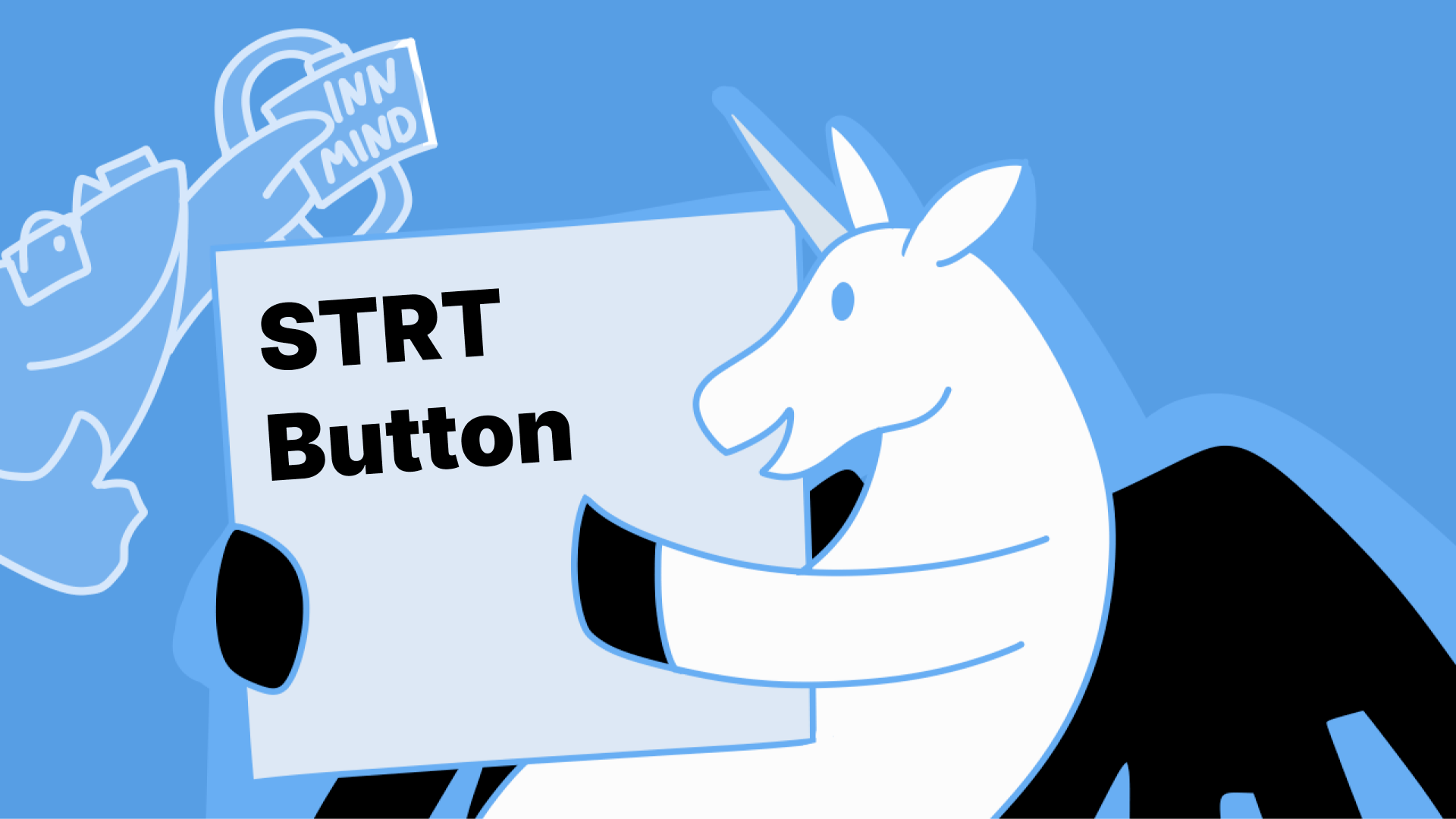 STRT Button is an All-in-one platform that can help you to Manage and Develop your Blockchain project, starting from generating tokens, smart contracts, airdrop, staking, mint NFT, & token sale pool to launch your blockchain project within a few clicks.
It aims to be used for every community and web 3.0  ecosystem, by providing a Multi-Chain dApp as a service. With a Decentralized Token Management Platform that you can access without any interference from third parties, anonymously, and even without an IT background.
Startup Profile and Pitch Deck: https://app.innmind.com/viewProfile/zvxqFrt3M3AKHnfF6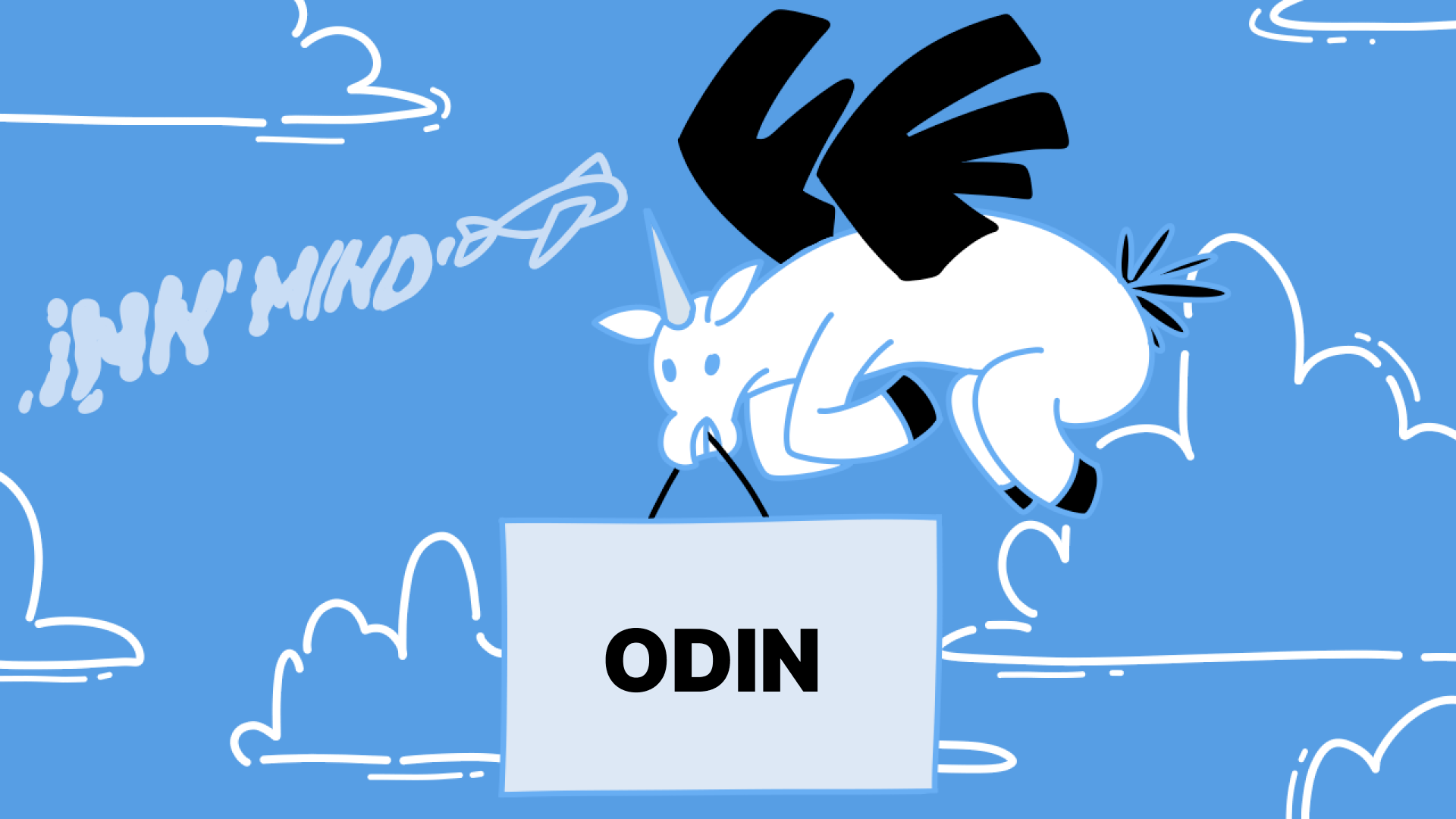 The next generation blockchain oracles and user data exchange protocol, built within Cosmos ecosystem and Inter-Blockchain Communication Protocol (IBC).
It enables dApp developers to efficiently deliver real-world validated data to web3 applications, such as price feeds, random number generation, or dynamic NFTs. ODIN aims to be the primary protocol within Cosmos and IBC to connect blockchain applications with real-world data.
Besides that, ODIN is the first-ever protocol allowing for the building of systems where users and app developers can directly be rewarded for the data users generate and offer to the open market considering privacy, security, and traceability of the data. Developing such systems in a decentralized way with rewarding users with digital assets is a significant work requiring specific knowledge in the DLT sphere and hardly executable by companies willing to apply a data reward model.
Startup Profile and Pitch Deck: https://app.innmind.com/viewStartup/5i29ujzJ42edW9xKE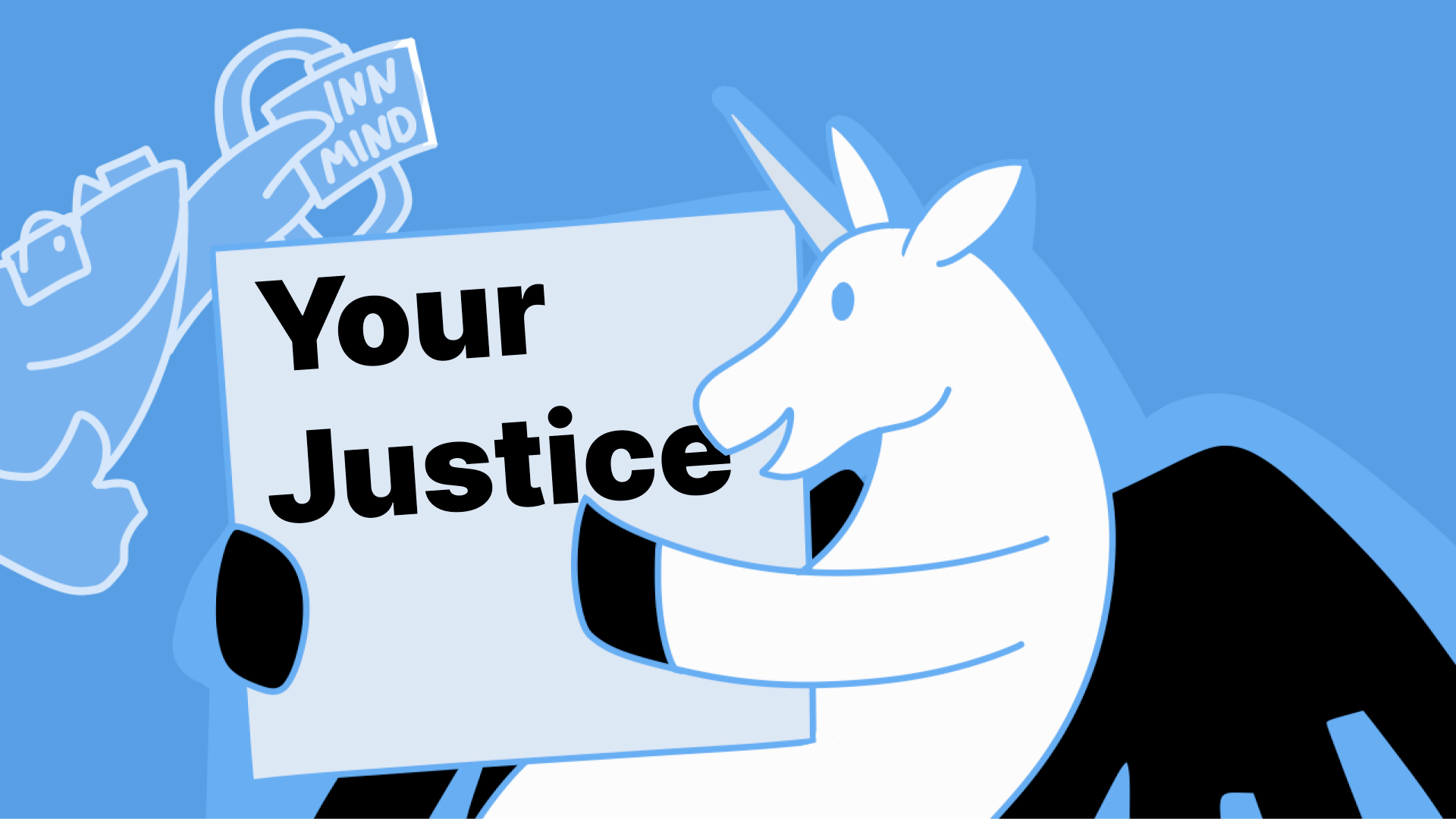 YourJustice is a decentralized reputation & reviews layer for crypto people, projects, influencers, exchanges, events, etc. It is expected to become an additional infrastructure layer and database, where any crypto market participant will be reviewed. Data can be delivered directly into wallets to prevent unwanted transactions.
With Your Justice, people are 95% protected against SCAM, fraud, malicious behavior and unprofessionalism. Your Justice is opening a new industry of decentralized reviews about people and project behavior. Also, Your Justice provides a reputation engine for DAOs, guilds, metaverses, communities, marketplaces, and P2P. Your Justice allows the creation of expert-based oracles required in DeFi and decentralized P2P markets.
Startup Profile and Pitch Deck: https://app.innmind.com/viewStartup/EwWC4yiWtwfTyi9jQ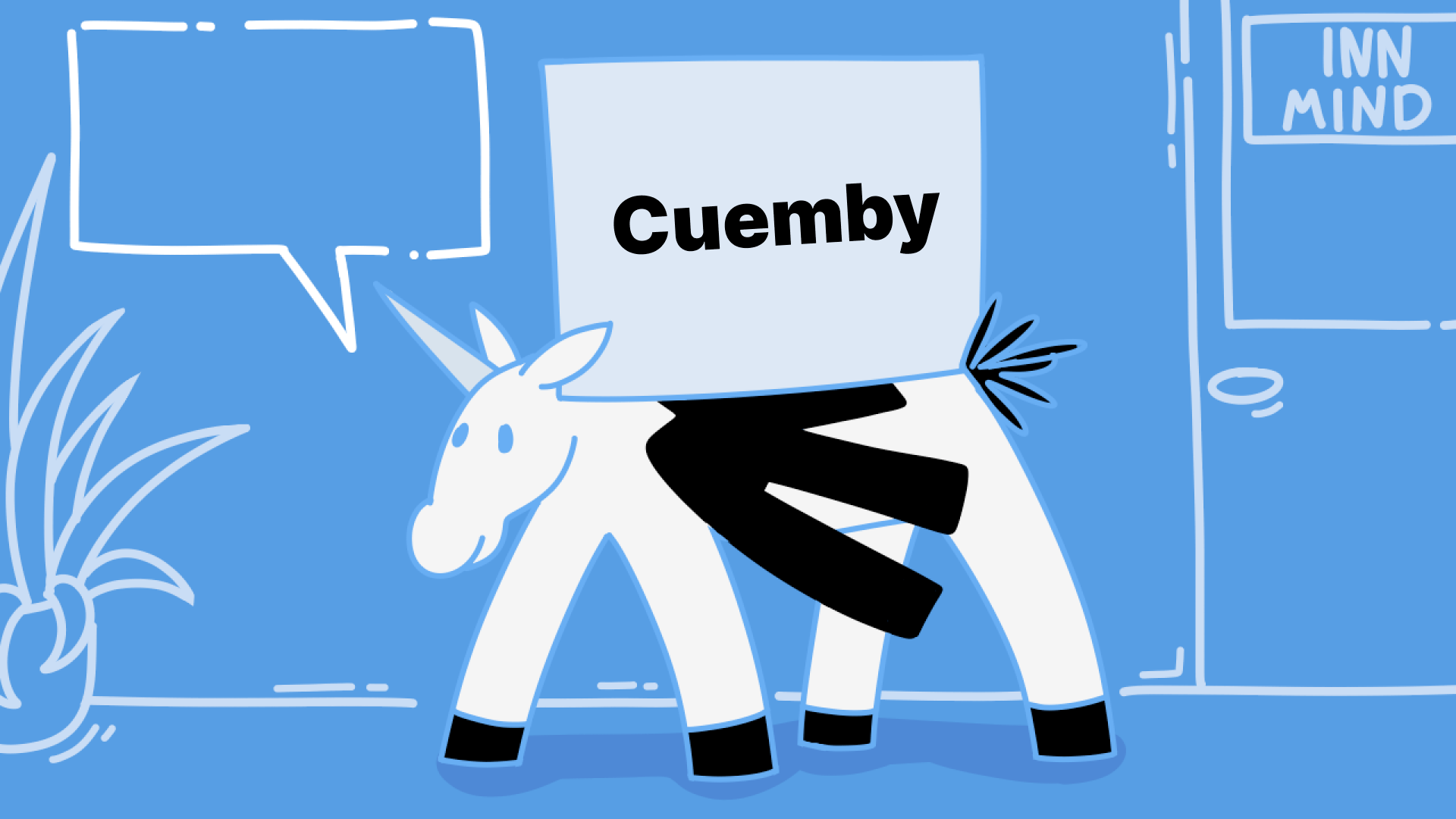 Did you know that you can set up a blockchain service or an application while reading this text? The answer is: YES!
This is possible due to a technology called Cuemby Cloud Platform (CCP), which encompasses all necessary layers to reduce the complexity of building and managing blockchain networks.
The question is: why do we need CCP? Blockchain is a complex concept and the technology is still evolving, which means that even experienced engineers can struggle to keep up with the technology.
That's why we focus on creating a solution that simplifies the creation, and maintenance of blockchain networks, so you can focus on your business without having to be an expert in Cloud infrastructure.
CCP is a deployment platform that distributes infrastructure in minutes, simplifying the interoperability of the true layer 0 of blockchain networks with zero-maintenance, zero-trust-security, and zero-ops.
Startup Profile and Pitch Deck: https://app.innmind.com/viewStartup/3kSMSS3K9SDHGPC6A
---
Read also: