42 hours.
That's how long I spend on my PlayStation every week.
$0.
That's how much I earn by spending time on my Playstation every week.
This ☝️ is the problem with web2 gaming.
And Sony, the maker of the PlayStation, is trying to change it.
Btw the game we're playing is  – Grand Theft Auto 6: Stablecrimes.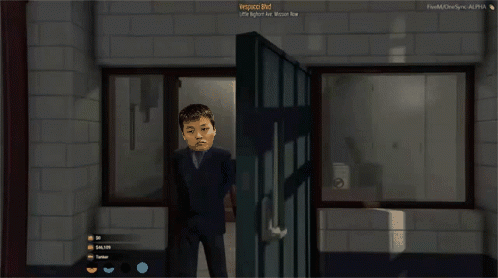 Last week, Sony revealed 2 patents to bring asset ownership to the PlayStation. They wanna do this through NFTs that gamers can own + transfer out of the games.
Sony applied for these patents in 2021 and sat on it for nearly 2 years before making it public in March 2023.
But first – wtf is a patent?
"A patent is kinda like intellectual property where the owner has the right to exclude others from making, using, or selling an invention for a limited period of time."
It's like the adult version of "DIBs"
But now we can use lawyers and legal stuff to enforce it. 🤣
Here are the 2 patents Sony filed:
Patent 1️⃣: NFT framework for in-game transfers
Patent 2️⃣: Predicting the value of NFTs
Here's the big takeaway from these patents:
"Accordingly, as further recognized herein, the functionality of the game may be enhanced by enabling gamers and/or spectators to exclusively use the asset and possibly transfer its rights to others via NFT."
Allow us to explain. 🤓
In-game characters or parts of in-game characters within Sony's games (God of War, The Last of US, Unchartered, etc) or the ones on Sony's consoles (PlayStation) can be turned into → NFTs.
What can be turned into NFTs?
Here's 👇 what Sony mentioned
💪 skill
🧥 skin
👤 avatar
🗡️ weapon
🎭 artwork
What can gamers do once these in-game features are turned into NFTs?
They can:
Collect → These can either be in versus-battles against other players, or by versus-computer battles like completing missions, questions, or earning cumulative points.
Trade → Gamers can buy + sell + transfer them between individual accounts. Sony is also making it inter-transferable between gaming consoles, i.e. between PS4 and PS5.
Create → The patent also mentions the creation (or minting) of the NFT and the ability to move ot between different games.
From the patent 👇
"The digital asset (and even first NFT itself) may be created and maintained in an agreed-upon standardized or unified file format for cross-compatibility across multiple different games and multiple different platforms/consoles (from different manufacturers) so that the asset is usable/readable across different games and platforms."
Imagine Kratos using a sniper from The Last Of Us to fight off the Tatzelwurm. 😟
Beyond this, one of the patents hints at Sony creating a way for "predicting value of NFTs."
This is fancy talk for → building a marketplace for these in-game NFTs.
Sony uses the example of the bidding process for The "Boss Sword" NFT in the patent 😂
I'm 💀 serious: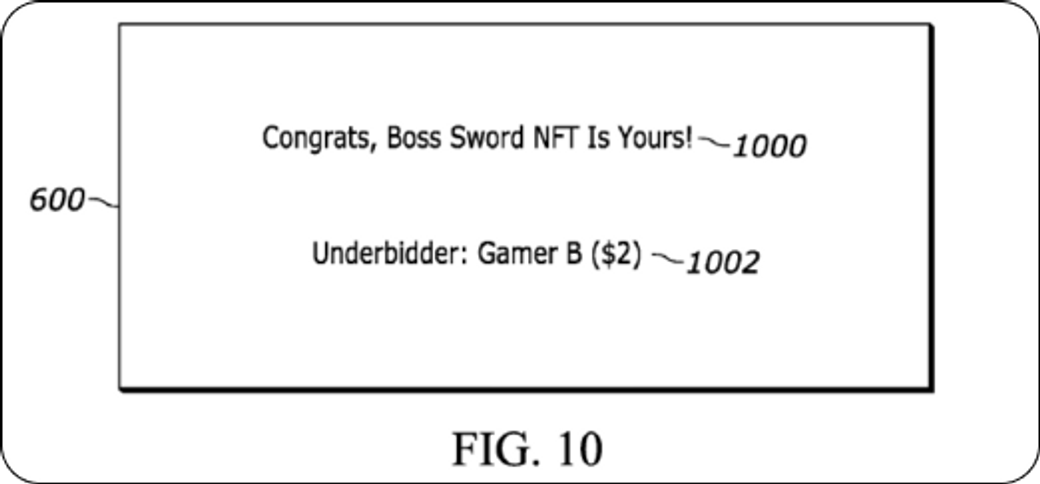 Really Sony?
After coming up with weapon names like:
⚔️ Blades of Chaos
🔪 Blade Of Olympus
🪓 The Leviathan Axe
Ya'll going with – 😎 The Boss Sword? 🤣
But it's still a cool thing NGL.
Having the chance to buy an in-game asset like a sword off a cool game like God Of War (or whatever you play 💁‍♀️ ) is sick af! 👌
And using it in-game to kill other medieval characters is sicker.
But you know what's the sickest?
Covid-19.
The ability to either trade these NFTs outside the game across other games or even across blockchains.
Sony is, probably, doing the former, but probably not the latter. 🤷‍♂️
Also, the patent has no mention of a wallet connection to transfer crypto into the games → buy the NFTs → play with them in the game → earn more NFTs → sell the NFTs → transfer the money out.
Sony is probably not making a whole new kinda web2 🤝 web3 game.
Instead, they're tryna make an interconnected economy within Sony games and even Sony-consoles-based games.
Tbh, this is a neat step. And they've got LEGAL DIBs 🧑‍⚖️ on it through the patents.
But how will it pan out?
At Innmind, we're super 🔥 excited for the new wave of web2 gaming + complete with an in-game economy through NFTs as commodities.
But what do you think of this?
And if you're a web3 gaming company tryna build the next Sony, give us a 👋 and pitch it on our next GameFi pitching sessions.
(I'm gonna go back to playing FIFA on the PlayStation 😮‍💨)
---
Read Also: