What can $3 million get you?
A dozen Rolexes
A few Lamborghini Urus
A 200-square feet house in San Francisco
But if you're in the NFT world, $3 million can force two of the largest NFT collections on Solana to say "Sayonara Solana" and "Konichiwa Ethereum Virtual Machine!"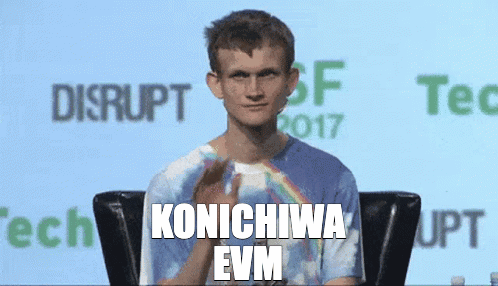 That's exactly what happened last week.
These 2 collections bridged over from Solana to Ethereum and Polygon respectively.
DeGods NFT
DeGods is the NFT collection of 10,000 deflationary PFPs of ancient god-like figures draped in streetwear.
You know, streetwear like a – a sword inserted in the skull, a mohawk of sticks, Medusa's hair, and night vision goggles. 🤣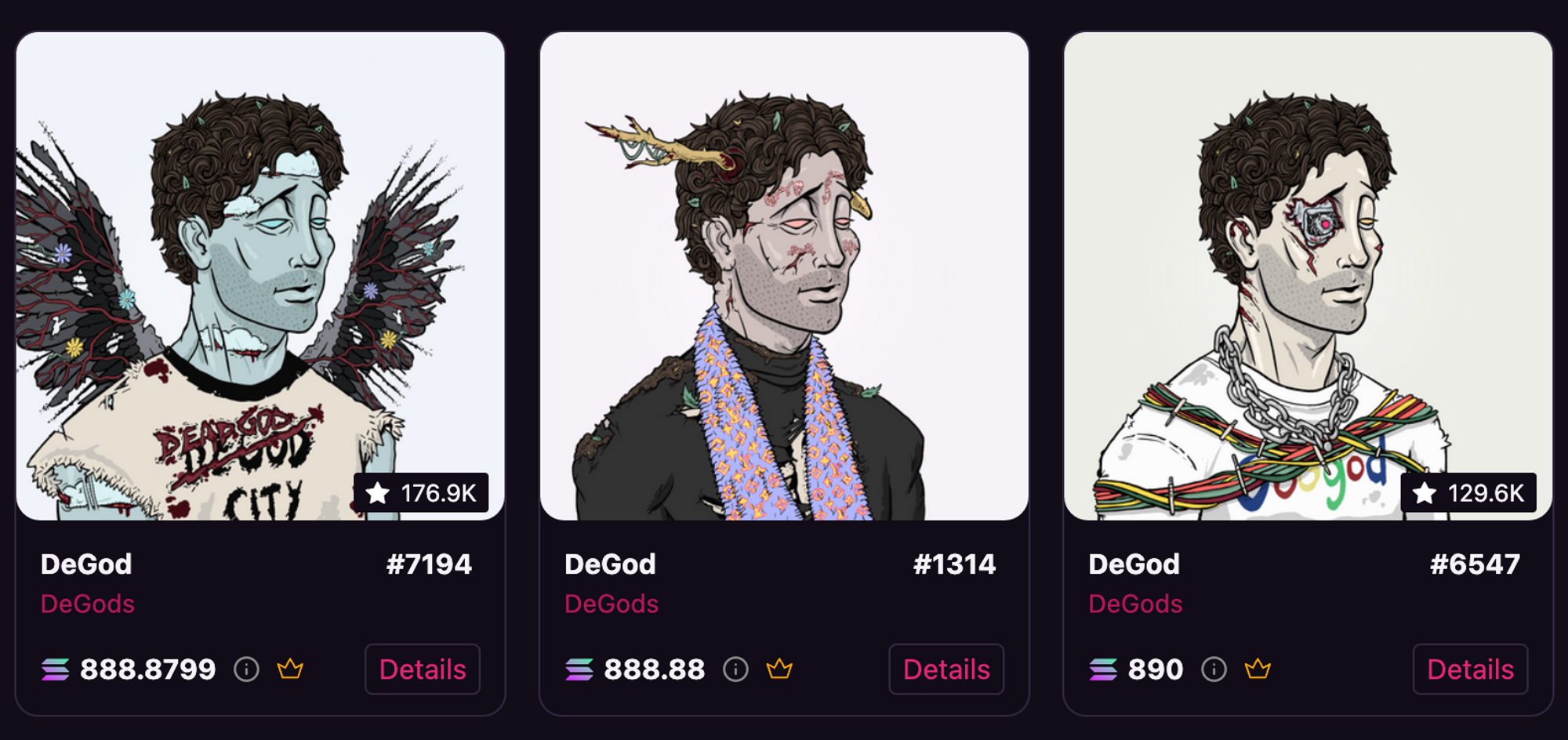 y00ts
y00ts is the generative NFT project with 15,000 NFTs and is the sister project to DeGods.
These PFPs depict multi-colored apes wearing cool af 🕶️ and other stuff like – a racecar helmet, a cowboy hat, an Eskimo hat, and more. 🤣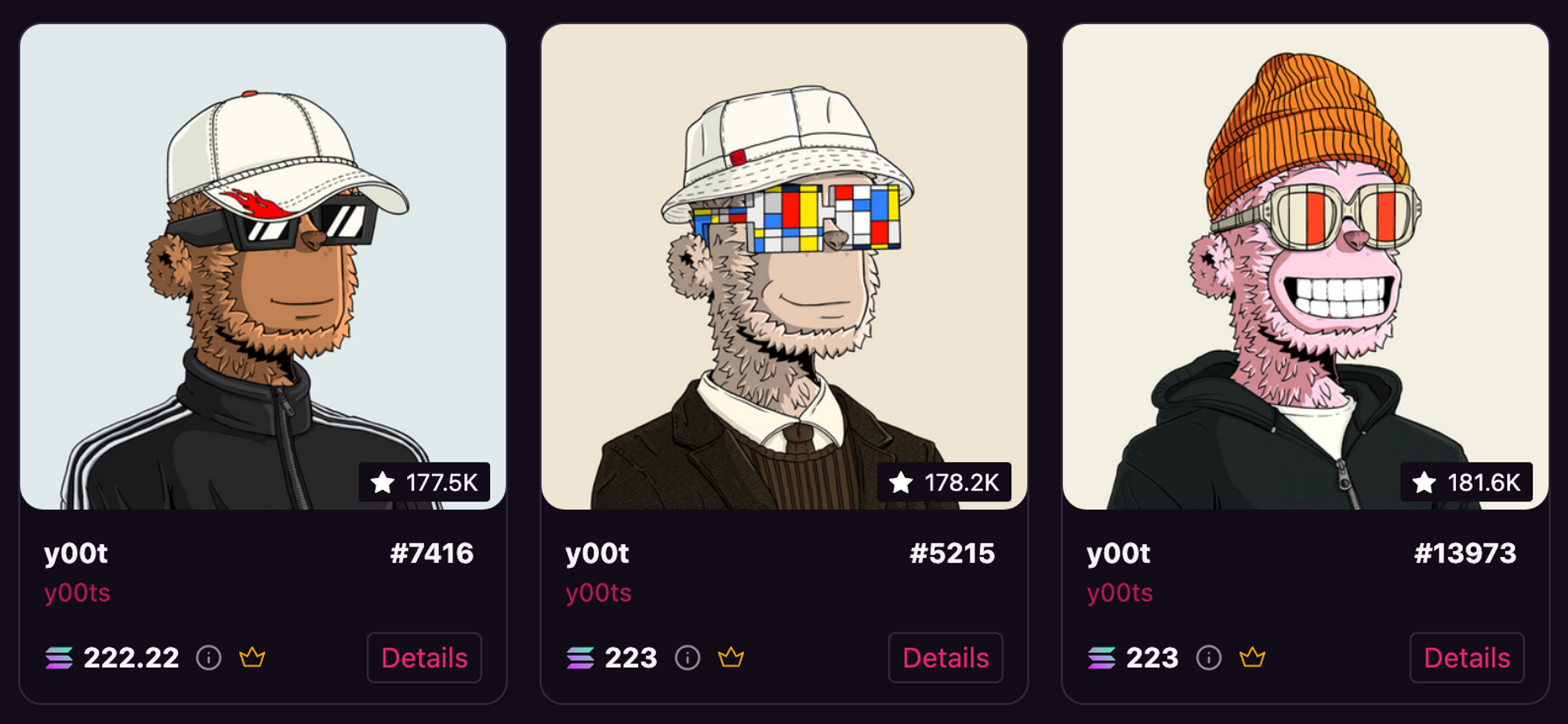 These NFT collections were by far the biggest on the Solana blockchain.
And now they're leaving. 😬
It's kinda like – Barcelona and Real Madrid leaving La Liga to move to the English Premier League. If this happened, what would Spain be known for anymore? 👀
DeGods is moving to → Ethereum
y00ts is moving to → Polygon
Fun Fact: DeGods and y00ts have what's called a – Paperhands Bitch Tax or a 33.3% tax on anyone who lists their NFT below the mind price. The tax collected is used to buy the cheapest NFTs from these collections and prop up the floor price.
But why the move from SOL?
Two reasons.
1️⃣ Market size
Solana's NFT market is 🤏 compared to Ethereum. Here is the trading volume over the past 30 days:
Ethereum – $500 million
Solana – $92 million
Polygon – $42 million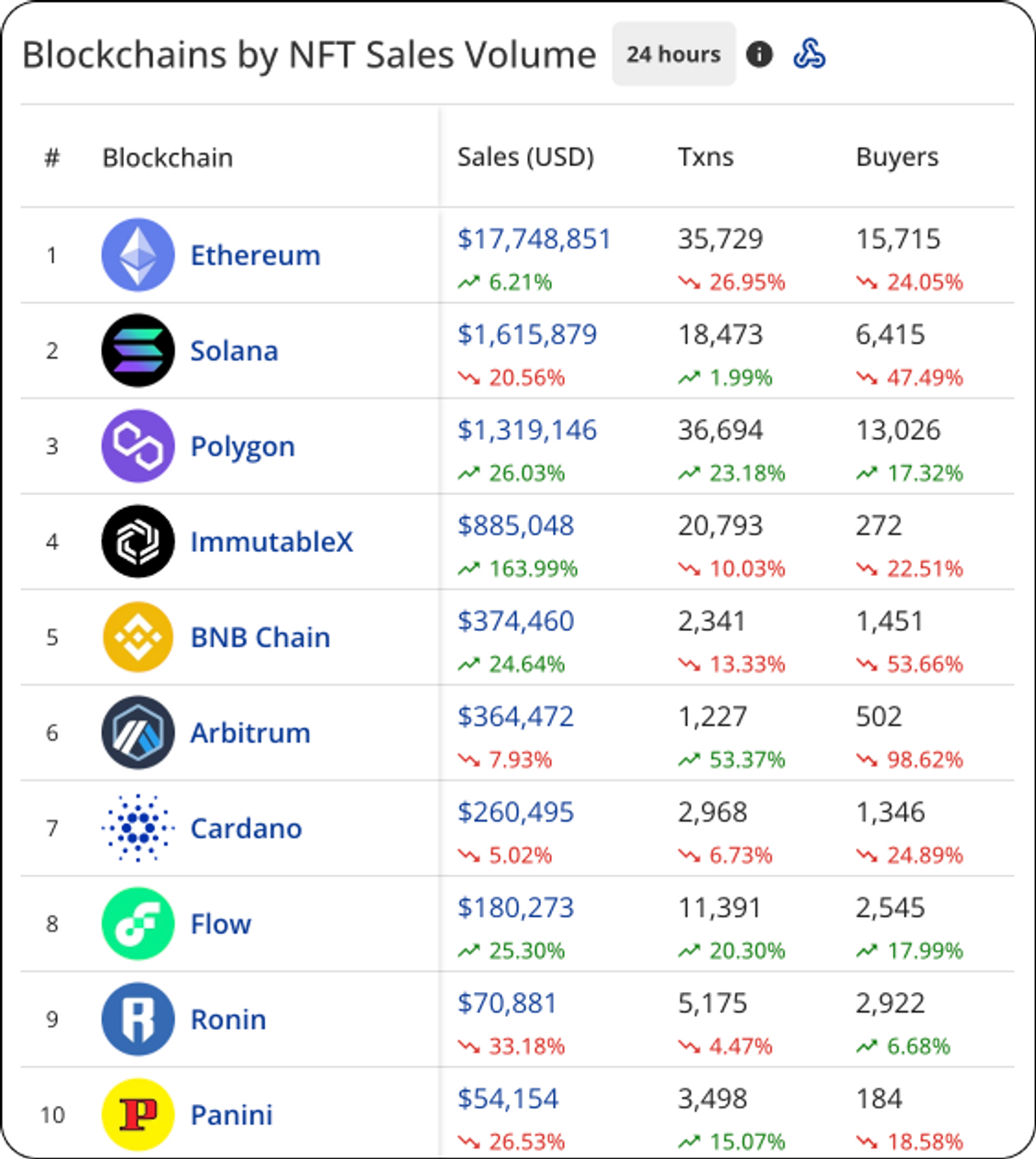 Ethereum's NFT collections collectively are nearly 4 times bigger than Solana's and Polygon's collections combined. 🤯
That's why the dude behind DeGods and y00ts, Frank DeGods said:
"There's an argument to be made that [DeGods] has capped out on Solana. It's hard to accept, but it's been tough to grow at the rate we want to grow. If Ethereum is where we have to go to keep growing, it's what we have to do."
This difference is because all the top-top collections are on Ethereum:
🐵 Bored Ape Yacht Club
🐵 Mutant Ape Yacht Club
👾 Cryptopunks
🛹 Azuki
DeGods wants to compete with ☝️ collections!
2️⃣ Money
So, if Polygon's NFT marketplace is smaller compared to Ethereum and Solana, why is y00ts making the move?
💰 Short answer – money.
The y00ts team was paid $3 million to move from Solana → Polygon.
🤝 Long answer – collaboration.
And it's a collaboration for BOTH parties.
For Polygon:
Polygon's NFT collections lack…hmm…what's the right word here…the degenerate class of NFT bros apeing into collections of high af monkeys on a skateboard.
Currently, Polygon's NFT efforts have been with global brands:
Mastercard: Launched an NFT artist incubator with Polygon
Nike: Launched the Swoosh NFT marketplace with Polygon
Starbucks: Launched the Odyssey NFT rewards program with Polygon
Reddit: Launched avatar-based NFTs and wallets for users via Polygon
All of these are cool af, but doesn't appeal to the average NFT bro. The kinda bro that one can find in the middle of 👇
Paris. @DeGodsNFT @frankdegods pic.twitter.com/meucjp0Wpw

— Captain Lax (@LAX_OG) February 25, 2023
Polygon is hoping the entry of y00ts will change their appeal from – the C-suite executive who's figuring out what NFTs are to the average crypto user who just wants to YOLO into a pink ape wearing rainbow googles.
For y00ts:
The y00ts community on the other hand gets access to top-notch companies that are entering the NFT space through Polygon. ⚱️
And the Polygon NFT collection (behind just seeing wrapped versions of Ethereum NFTs) is ripe for the taking.
Who doesn't want to start at the ground floor of what's expected to be a HUGE blockchain for NFTs? ✊
But will it work out? 🤔
It's been less than a week since both projects bridged over to Ethereum and Polygon respectively. So, it's too early to say.
For DeGods – But from the perspective of competition and community, moving into Ethereum looks like the right move.
For y00ts – They've already got $3 million in the bag. So, right off the bat, they're doing 👌.
But in the long run, we've got to see if the EVM community opens up to DeGods and y00ts. Chances are they already have. 🫢
What do you think about this Great NFT migration? Let us know in the telegram group
---
Learn more on this topic: